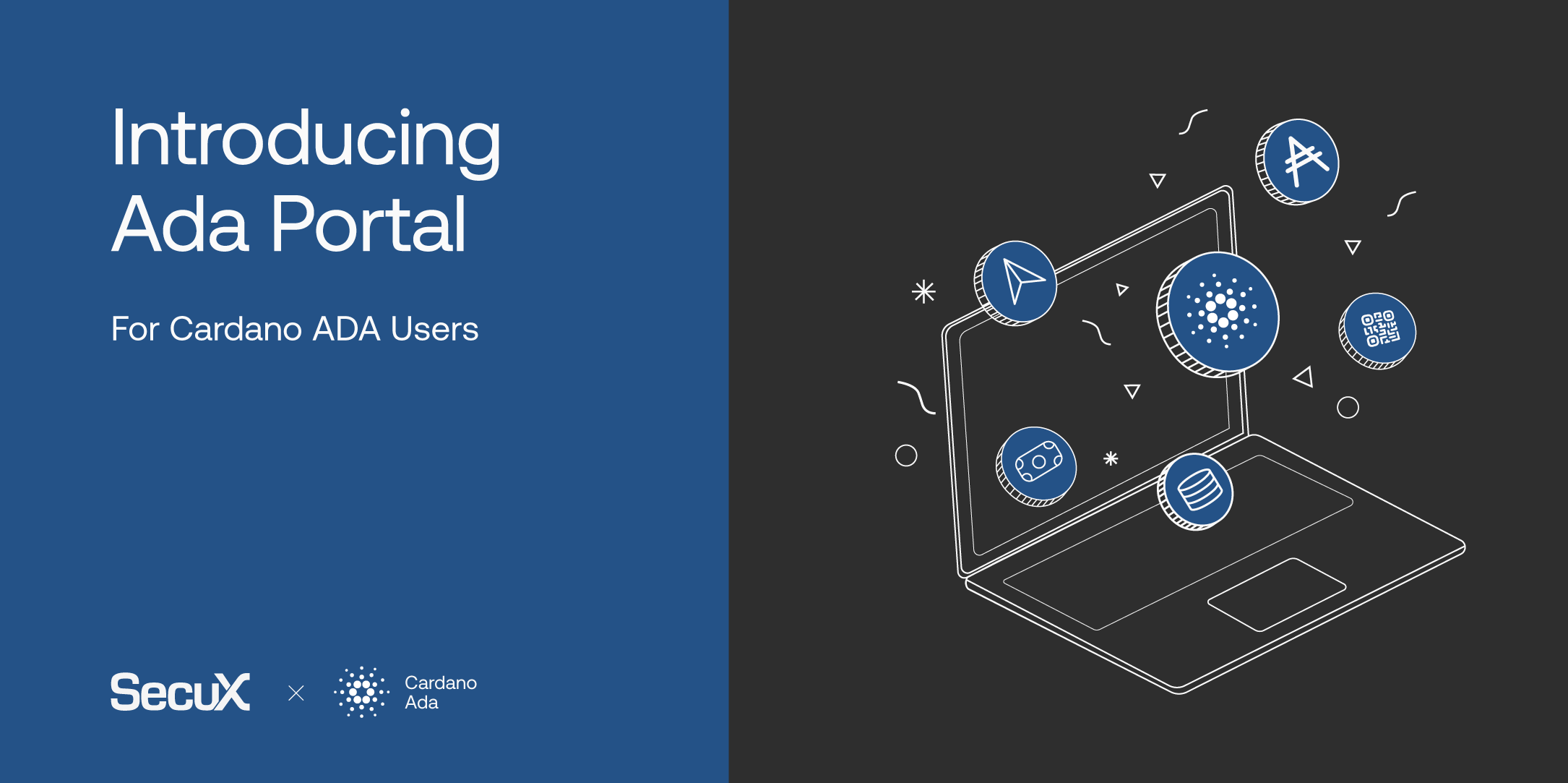 For Cardano ADA users
One of the biggest new features added in this update is the support for Cardano ADA and the addition of the Ada portal. To access the Ada portal, simply click on the Ada portal button on the bottom of the welcome screen or "Cardano" within the coin list on the left.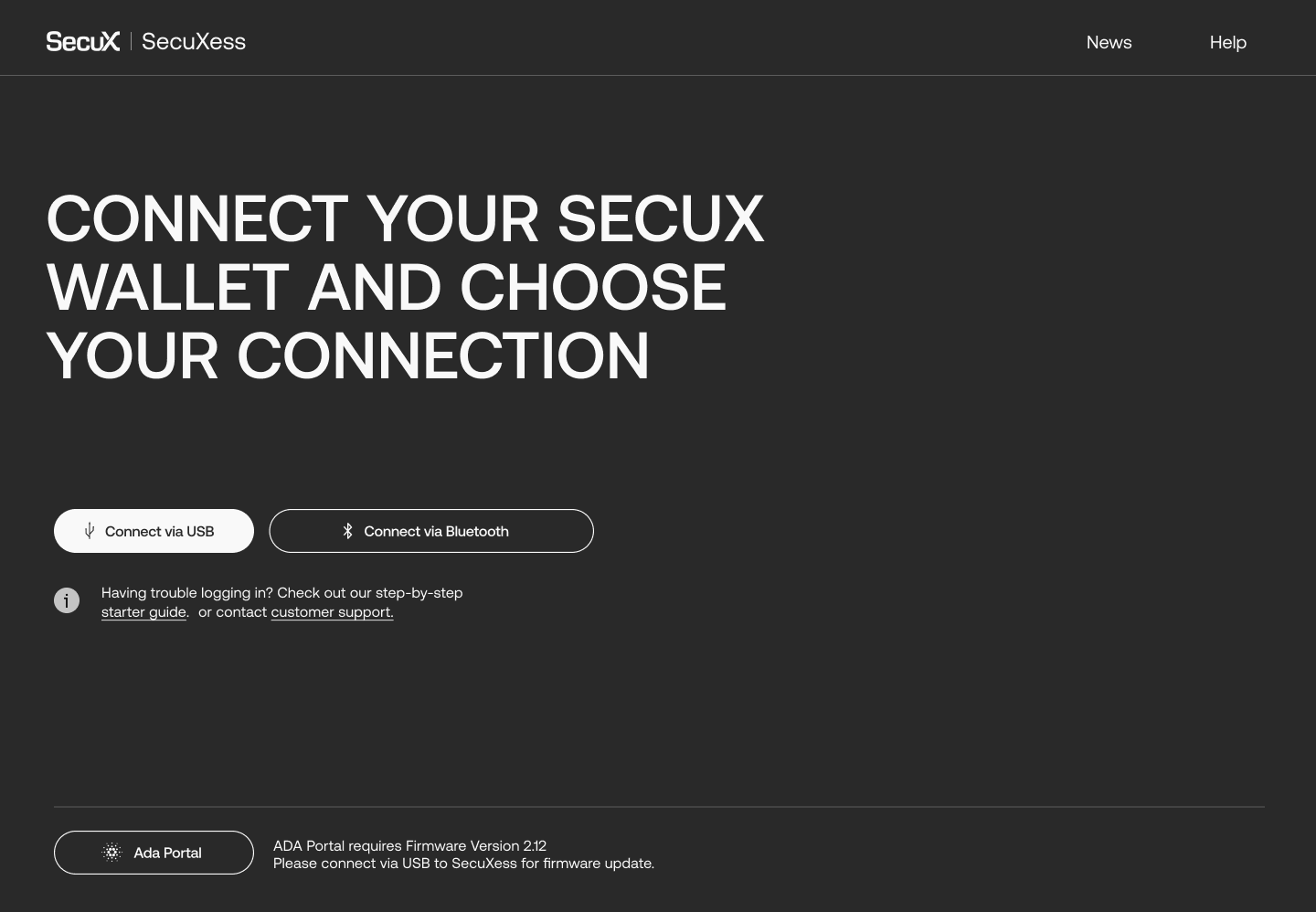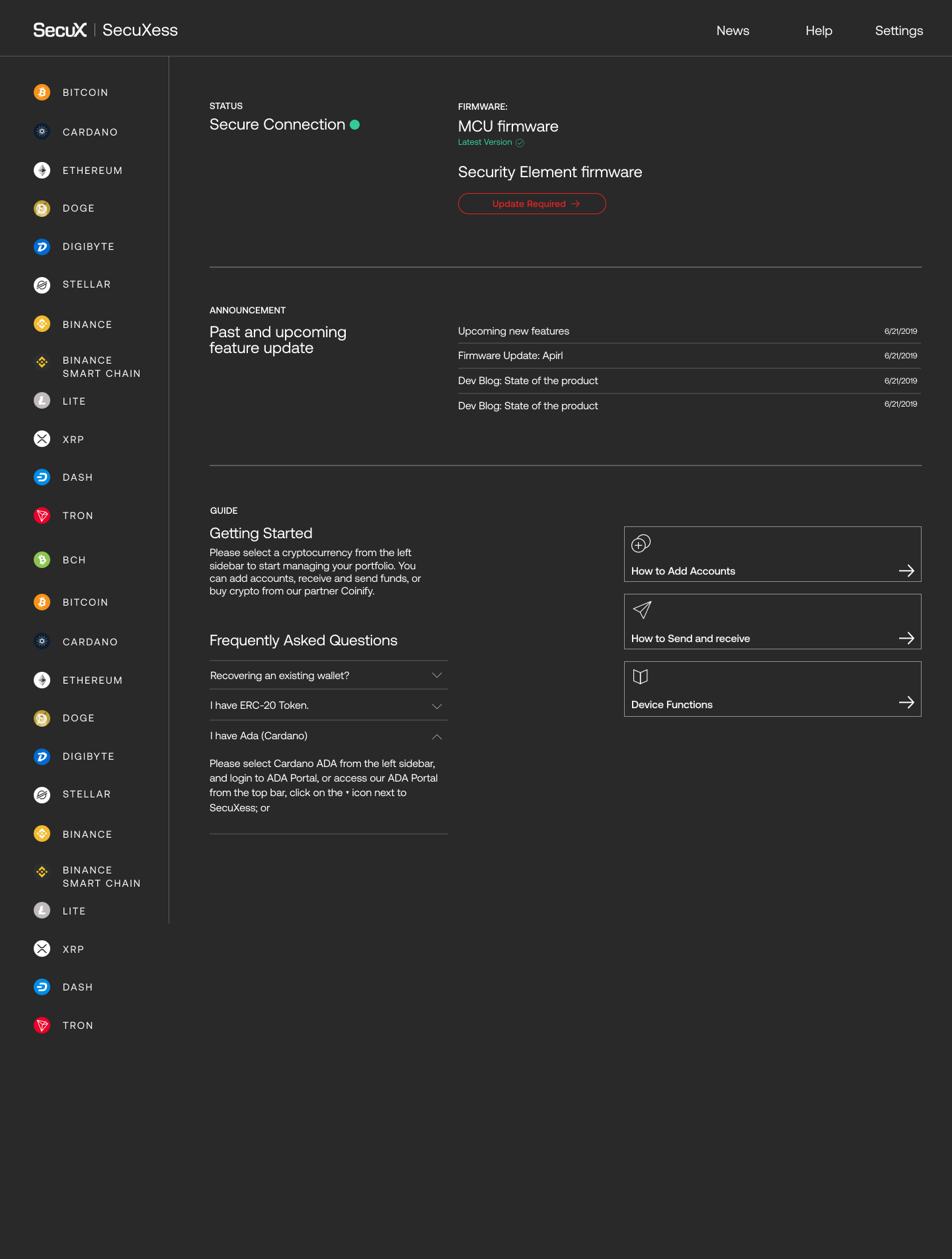 Within the Ada portal, you will be able to see your account balances, send funds to a different address, generate receiving addresses, check your stake status, or see your Cardano public keys. It's pretty self-explanatory and user-friendly in terms of UI but SecuX also has a "How It Works" section available, in case you need step-by-step guidance:
https://secuxtech.com/howitworks/ada-portal-web/
The first page you see once you are connected will be your account summary page. It shows total and individual account balances, rewards balances, and your stake delegation status.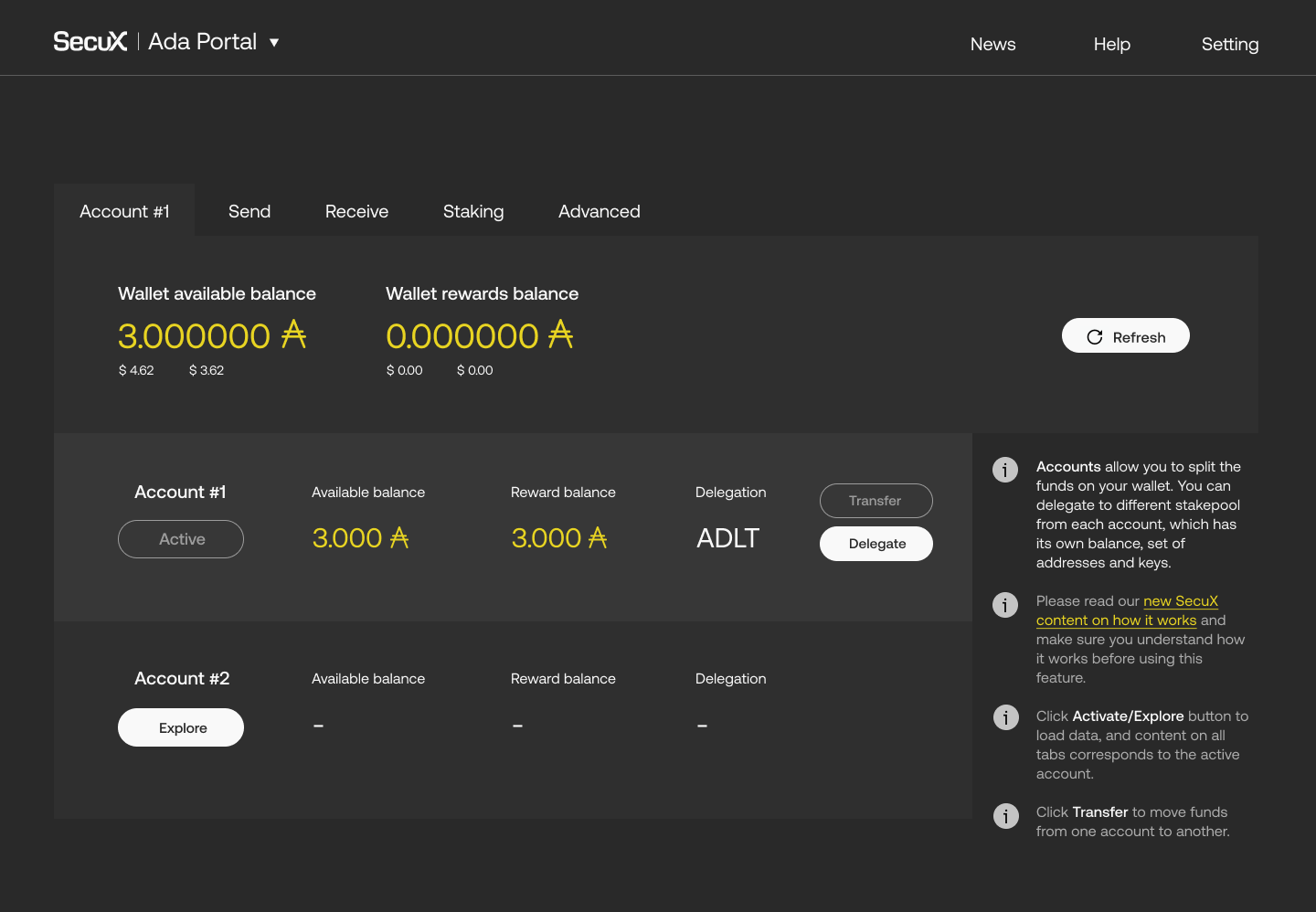 As we move on to the "send" page, we can see that it is much cleaner than the regular SecuXess. All you need to do is enter the recipient's address, the amount you would like to send, and the system automatically calculates that fee and total for you.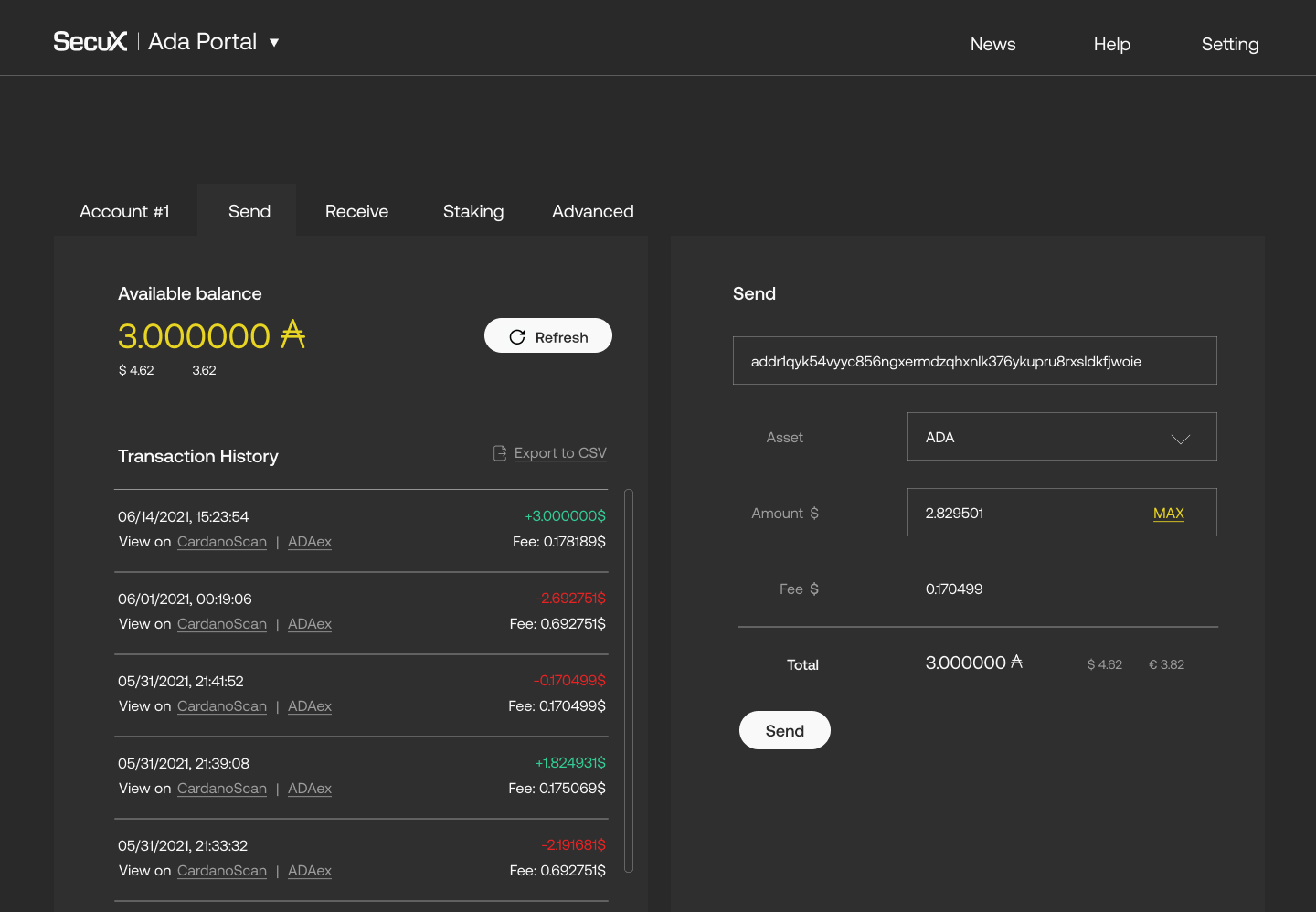 In the article, the author talks about the new Ada Portal and its features. One of the features mentioned is the ability to receive cryptocurrency through different addresses, which is a common feature of a crypto wallet. Additionally, the author mentions the use of QR codes, which is also commonly used in crypto wallets for easy transactions. However, it is important to note that while the Ada Portal can be used to view and manage cryptocurrency, it is not a hardware wallet or cold wallet, which are physical devices that provide enhanced security for storing and managing cryptocurrency. Overall, the Ada Portal can be a useful tool for managing crypto assets, but for maximum security, it is recommended to use a hardware or cold wallet in conjunction with it.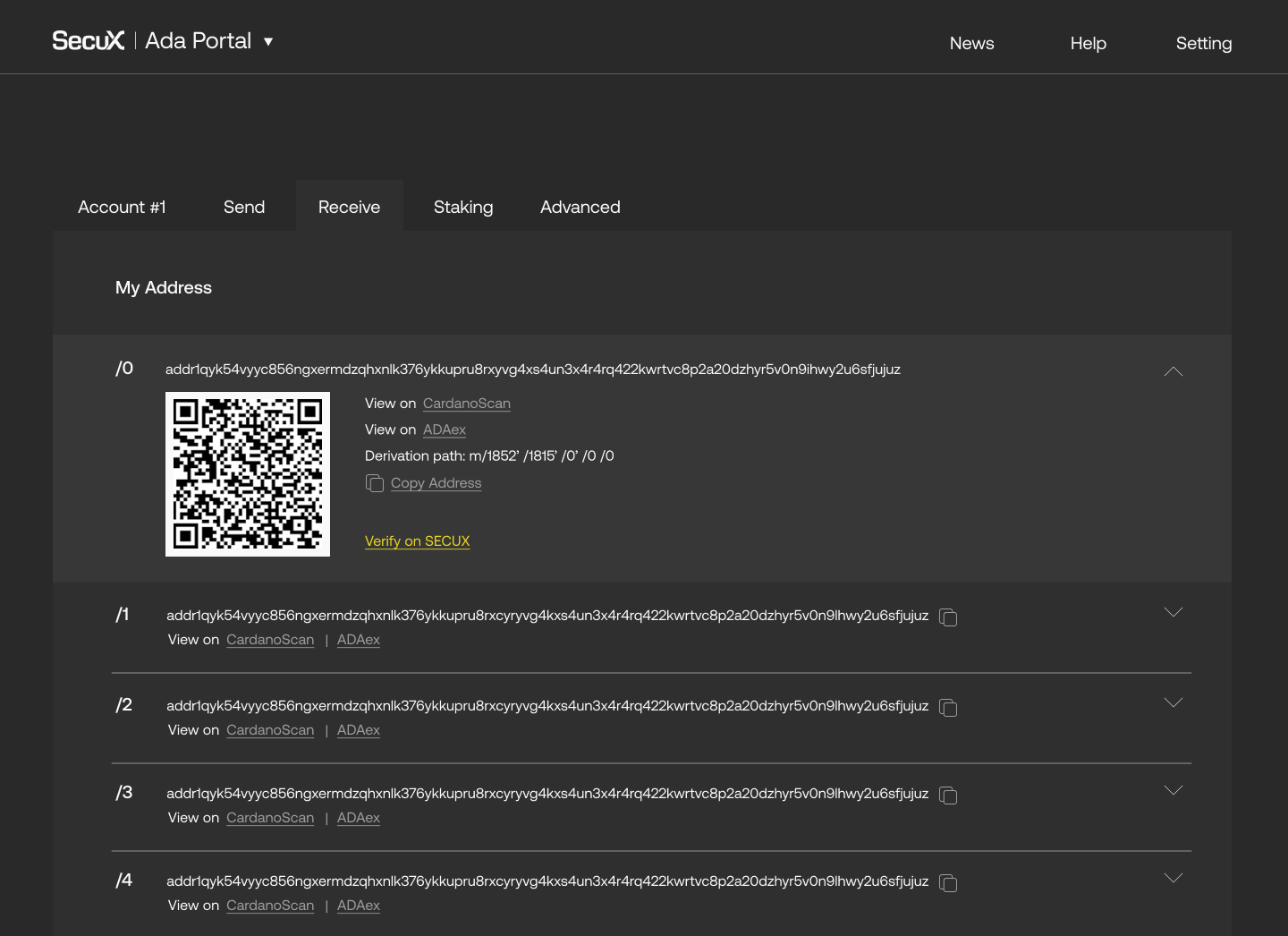 The last tab is the "Staking" tab and it shows the available balance, rewards account balance, and staking balance. To the right you will see stake pool ID and its information, including tax and fixed cost. In this page, you can withdraw from your rewards account, delegate stakes, or even deregister your stakes.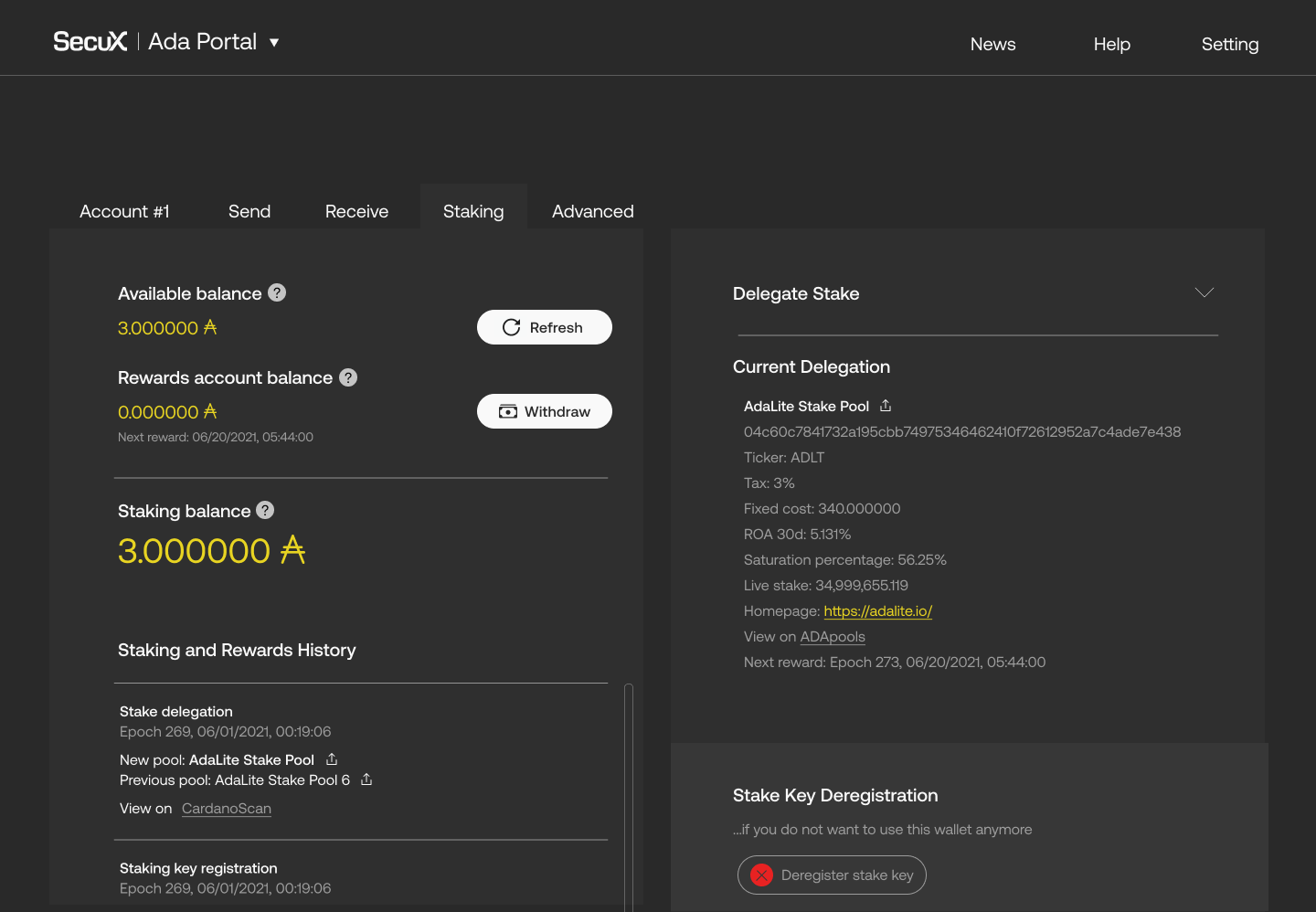 So this is Secux's brand new Ada Portal for Cardano users. Pretty cool, isn't it?
Wonder what SecuX Hardware Wallet has in store for us next? Keep your eyes open or keep sending those recommendations to SecuX!
Happy trading!