What's new in our web app SecuXess?
What's new in our web app SecuXess?
A brand new make over and support for BSC
Hello fellow HODLers!
Today we're going to take a look at SecuX's newest UI!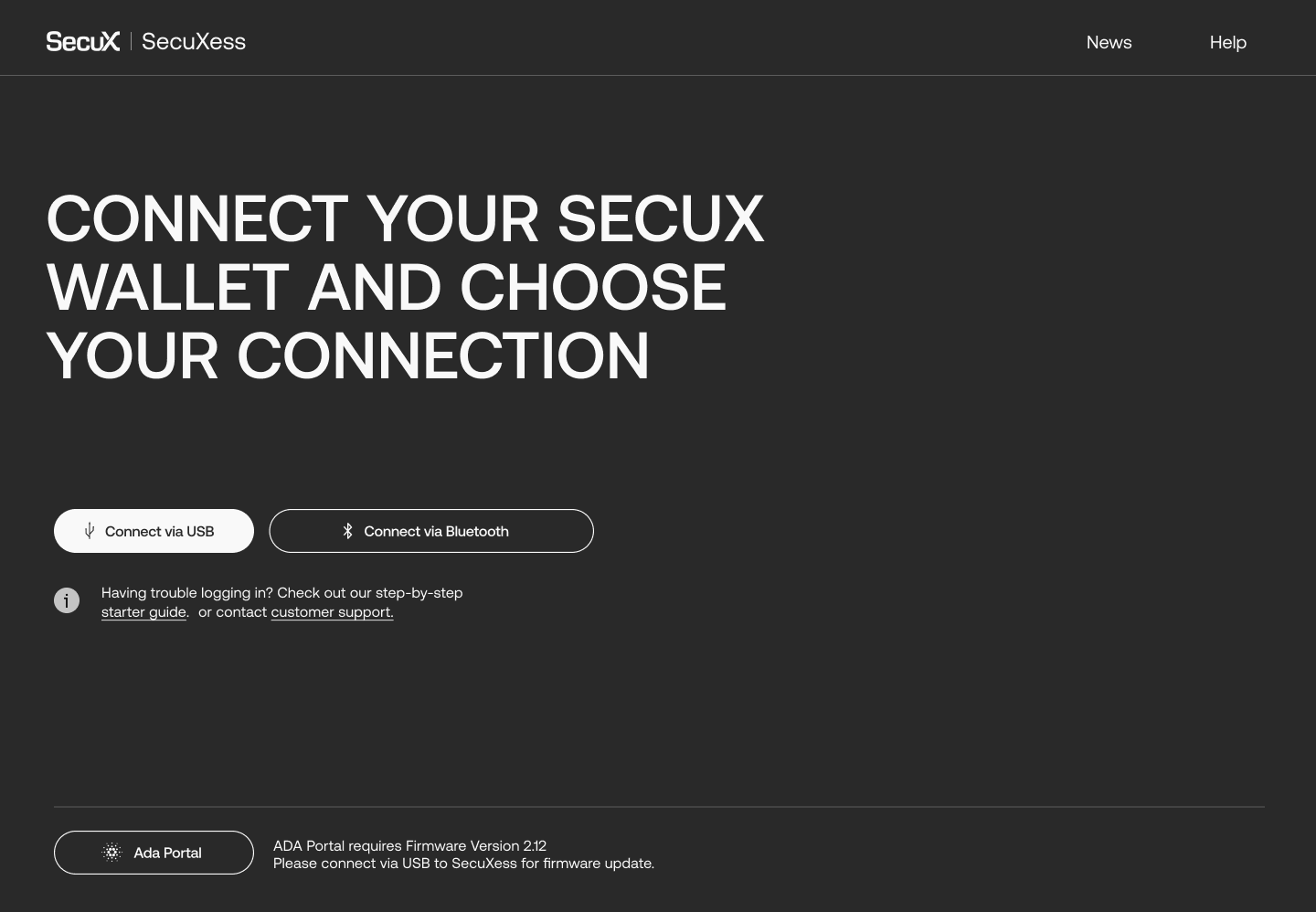 At first glance, we can see that the background has been changed into a very pleasant black. If you are a fan of Apple's Dark Mode, you will definitely love this. Personally, I prefer this over the original white background SecuX had as the black is sleek and easy on the eyes, especially if you like using your devices in the dark. On this page, we see the option of connecting via USB or Bluetooth and also the link to the newly supported Ada Portal.
The first time that you connect with SecuXess, the first thing that appears is the welcome screen, which includes some of SecuXess' terms of use. Once you agree to all of its terms of use, click "Continue" and you will be able to see the home screen. To the left of the home screen, you will see a list of blockchain networks that SecuX currently supports. You can also find a bunch of FAQs and step-by-step guides on how to use the hardware wallets' features.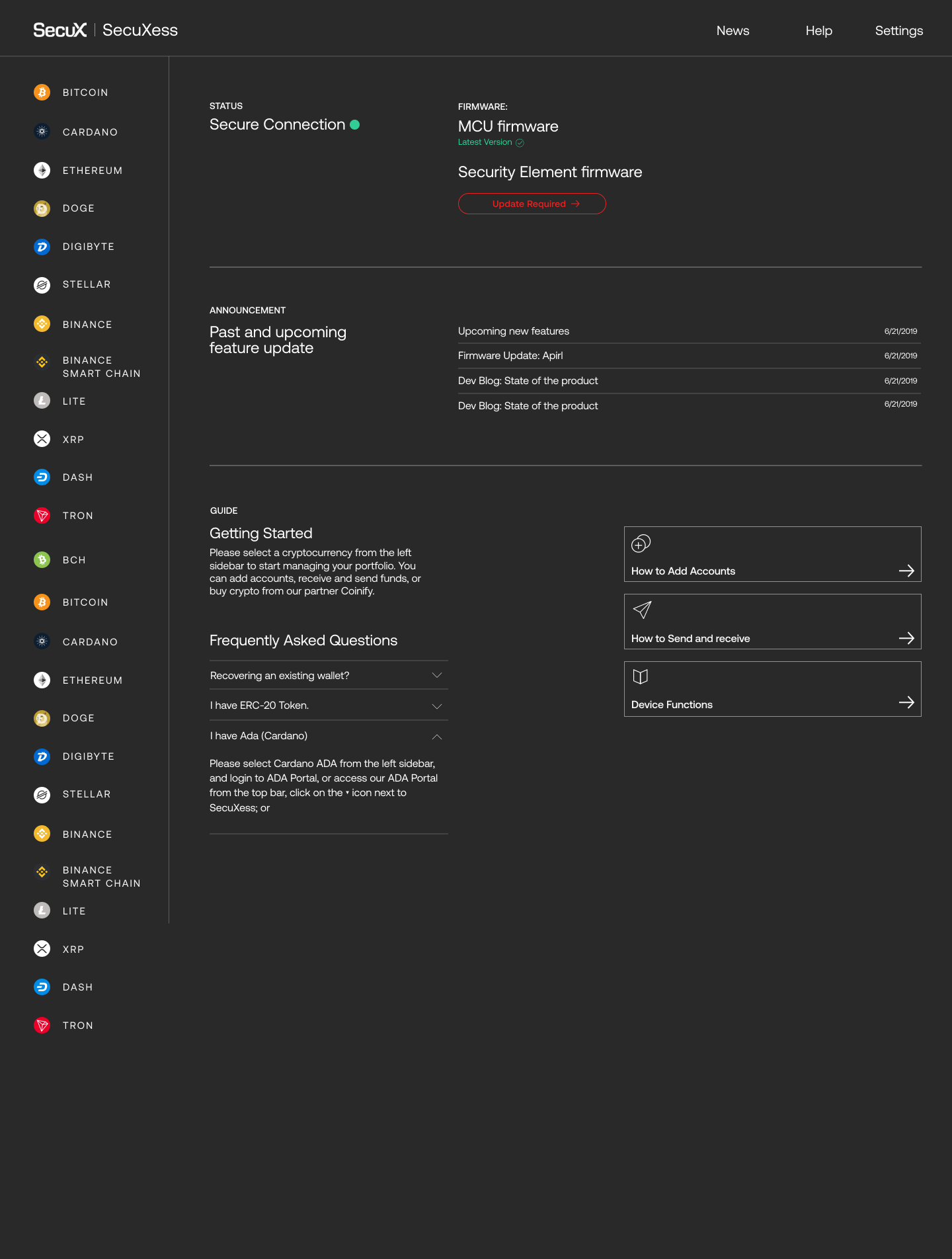 Let us move on to the main show – Adding coins and tokens
Since Ethereum is one of the biggest and most-used chains in the world, we'll try adding an Ethereum account and an ERC-20 token. The account creation part is pretty much the same as before, but as we continue on, you'll notice something different. In older versions, if you wanted to add an ERC-20 token, you would need to go into the token list first and continue from there. With the new UI, all you have to do is click on the "Add/delete Tokens" button on the top right. This is more intuitive as it actually tells users where to go if they wanted to add tokens.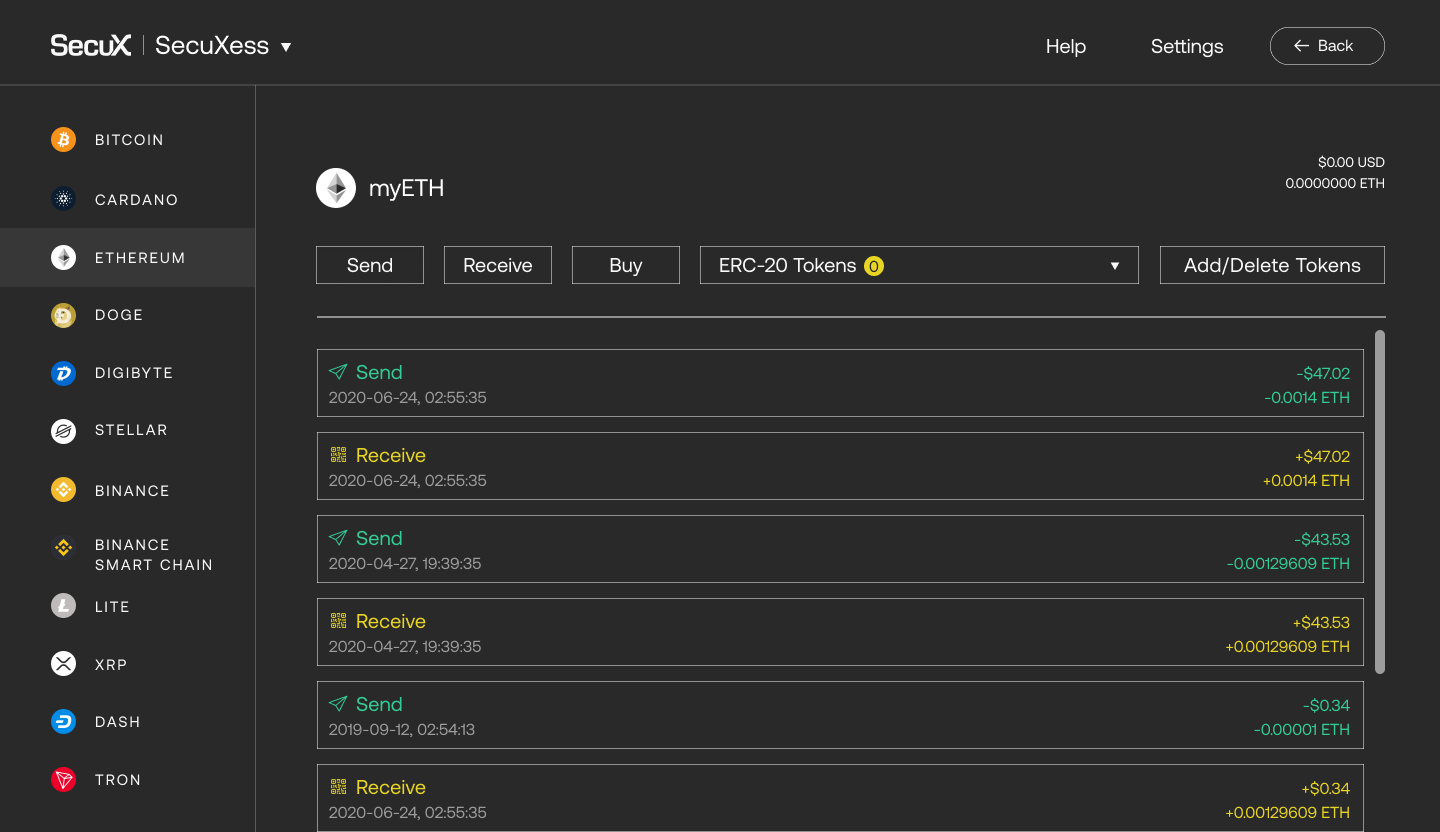 Let's try adding Binance Smart Chain (BSC) BEP-20 tokens this time, since it is SecuX brand new feature.
Once we go into BSC's account page, you will notice that it looks the same as that of ERC-20. Since it's the same, we will click on the same "Add/delete token" button. But instead of actually "adding" like we did for ERC-20 tokens, you will see that it is more of "enabling" for BEP-20 tokens. You can find the token you want and simply tick on the button to the right and it gets added to the account automatically. Simple as that. SecuX's BEP-20 token list contains 205 different tokens at launch, with more available if you request them.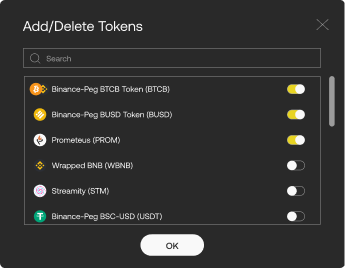 Procedure for adding TRC tokens is the same as adding BEP-20 tokens.
That's about it for this post. See you in the next one!