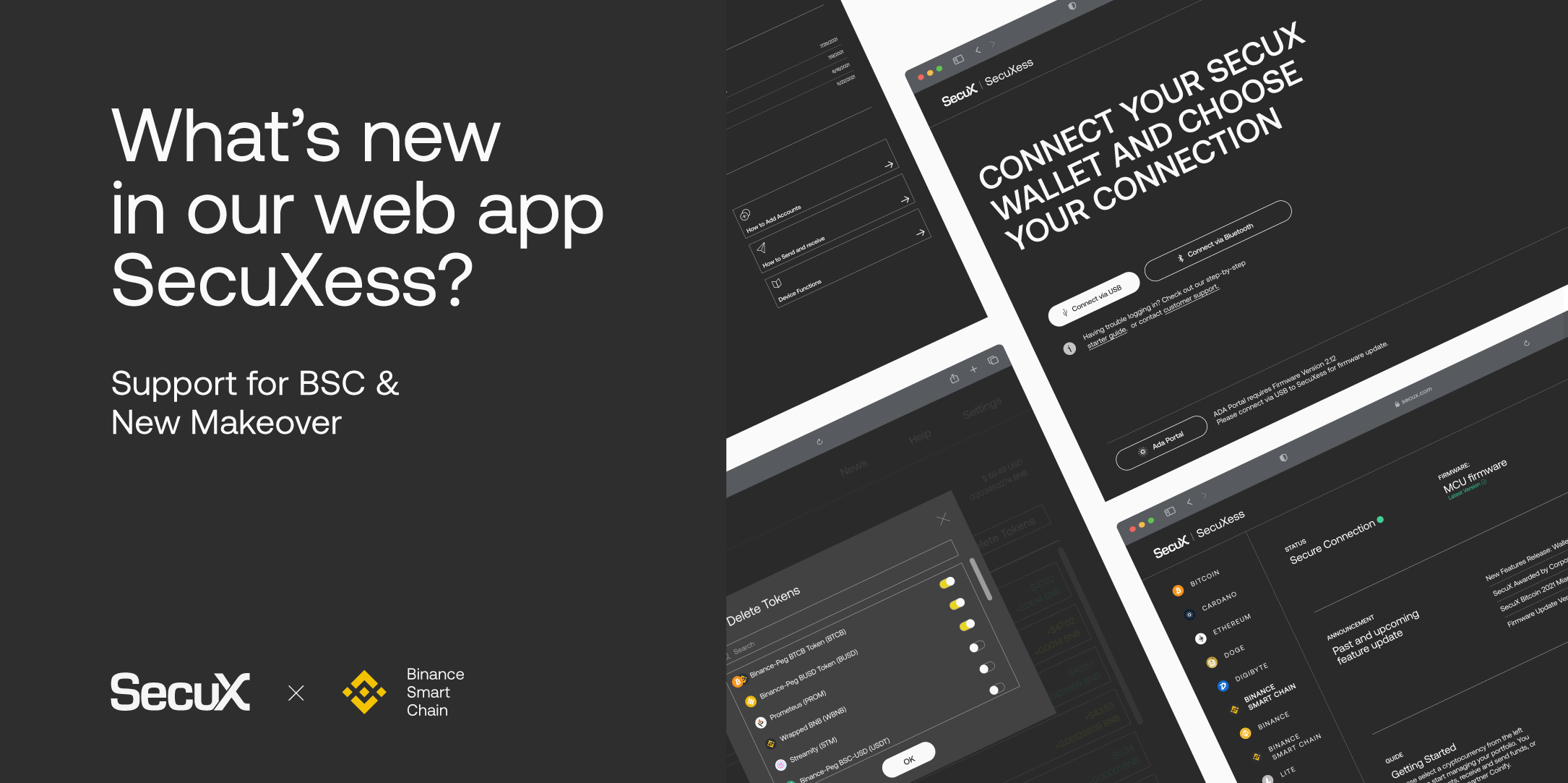 A brand new make over and support for BSC
Hello fellow HODLers!
Today we're going to take a look at SecuX's newest UI!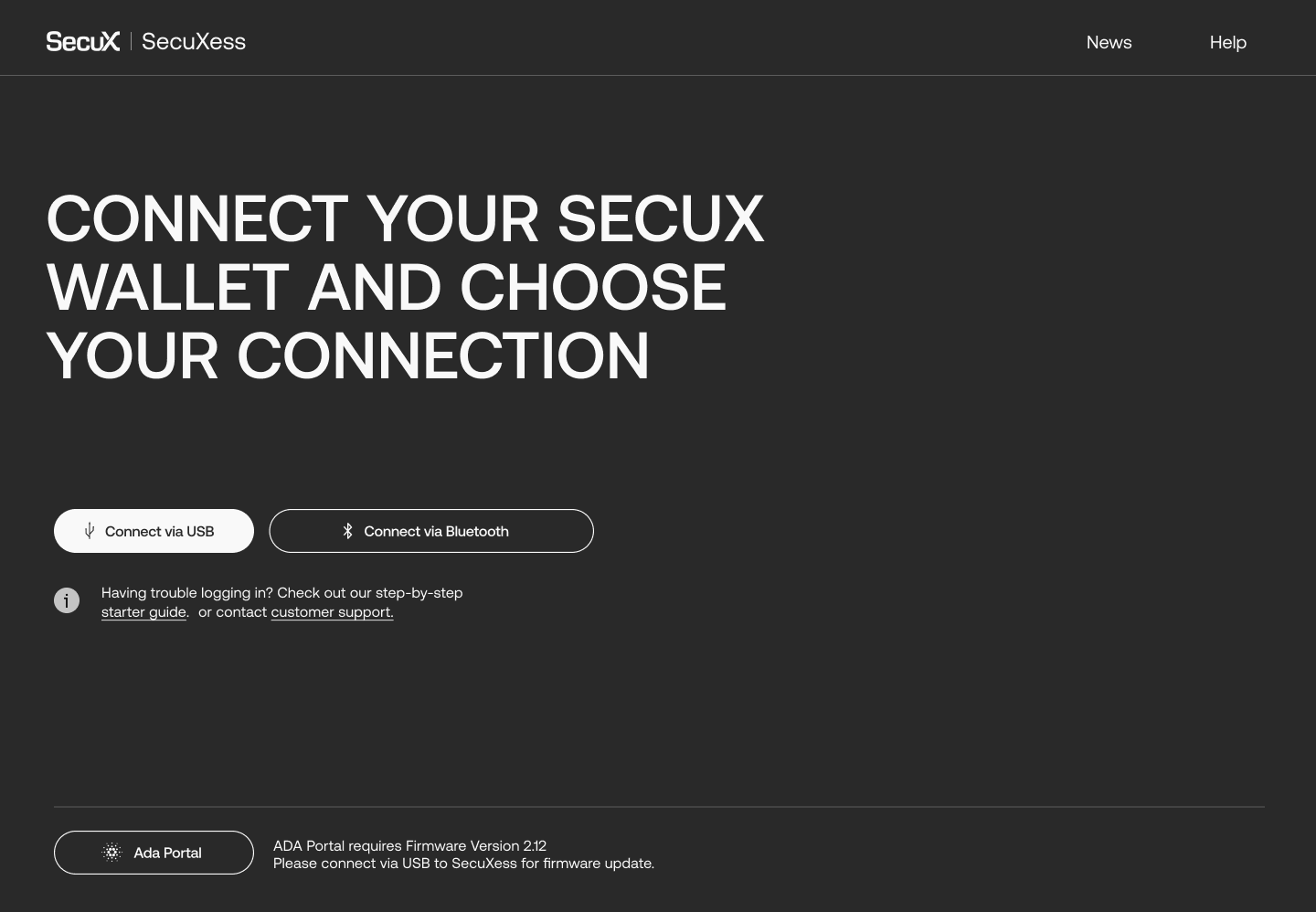 SecuXess is a hardware wallet that serves as a secure storage for cryptocurrencies. As a cold wallet, it provides an offline storage solution for your crypto assets. The device can be connected to your computer or mobile device through USB or Bluetooth and supports various blockchain networks such as Bitcoin, Ethereum, and Cardano. On the device's home screen, you can easily access your supported crypto wallets and manage your transactions securely. SecuXess also offers step-by-step guides and FAQs to help users understand and use its features effectively. With its sleek black background and user-friendly interface, it is a great choice for anyone who values the security of their crypto assets and wants to keep them in a crypto wallet that is both easy to use and visually appealing.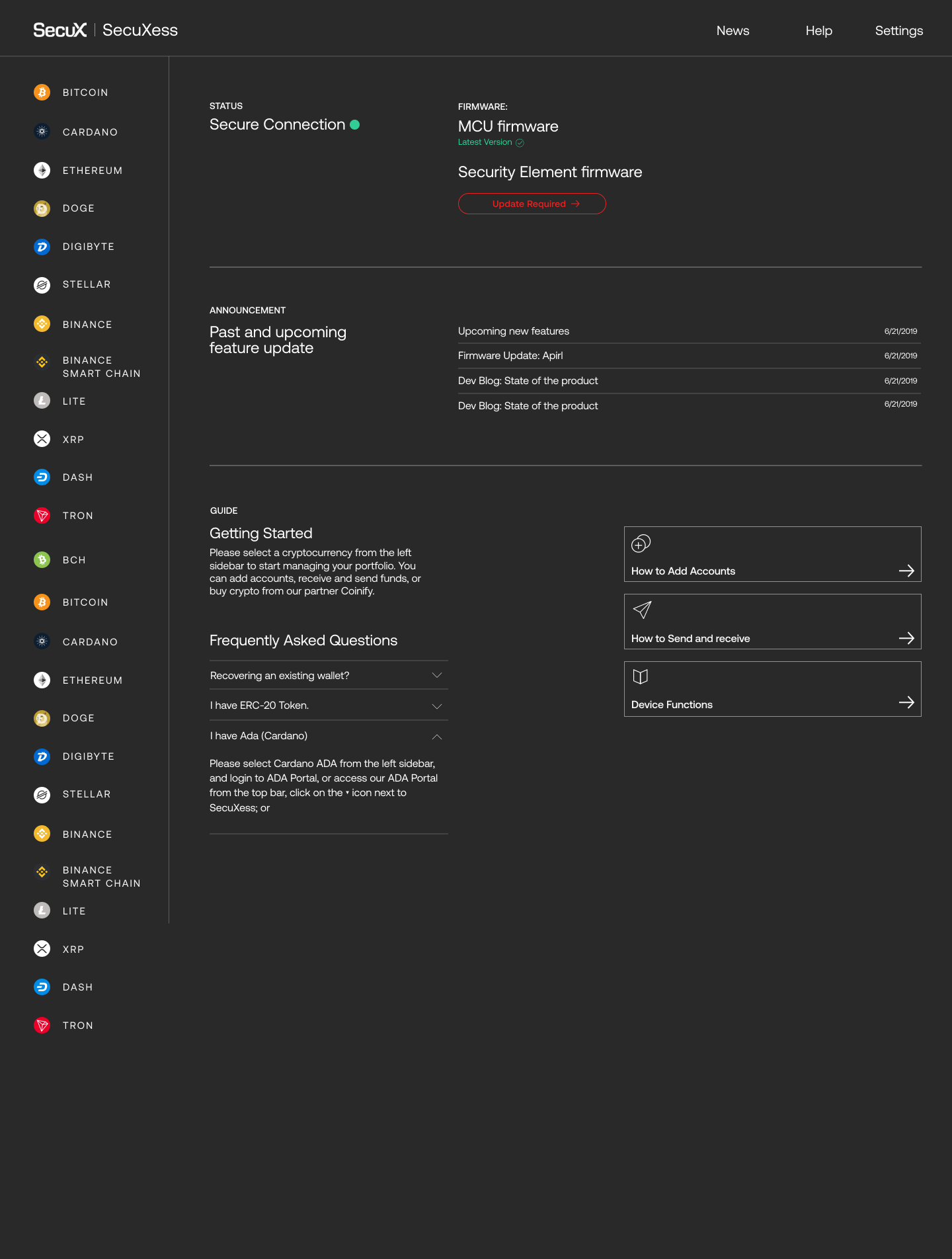 Let us move on to the main show – Adding coins and tokens
Since Ethereum is one of the biggest and most-used chains in the world, we'll try adding an Ethereum account and an ERC-20 token. The account creation part is pretty much the same as before, but as we continue on, you'll notice something different. In older versions, if you wanted to add an ERC-20 token, you would need to go into the token list first and continue from there. With the new UI, all you have to do is click on the "Add/delete Tokens" button on the top right. This is more intuitive as it actually tells users where to go if they wanted to add tokens.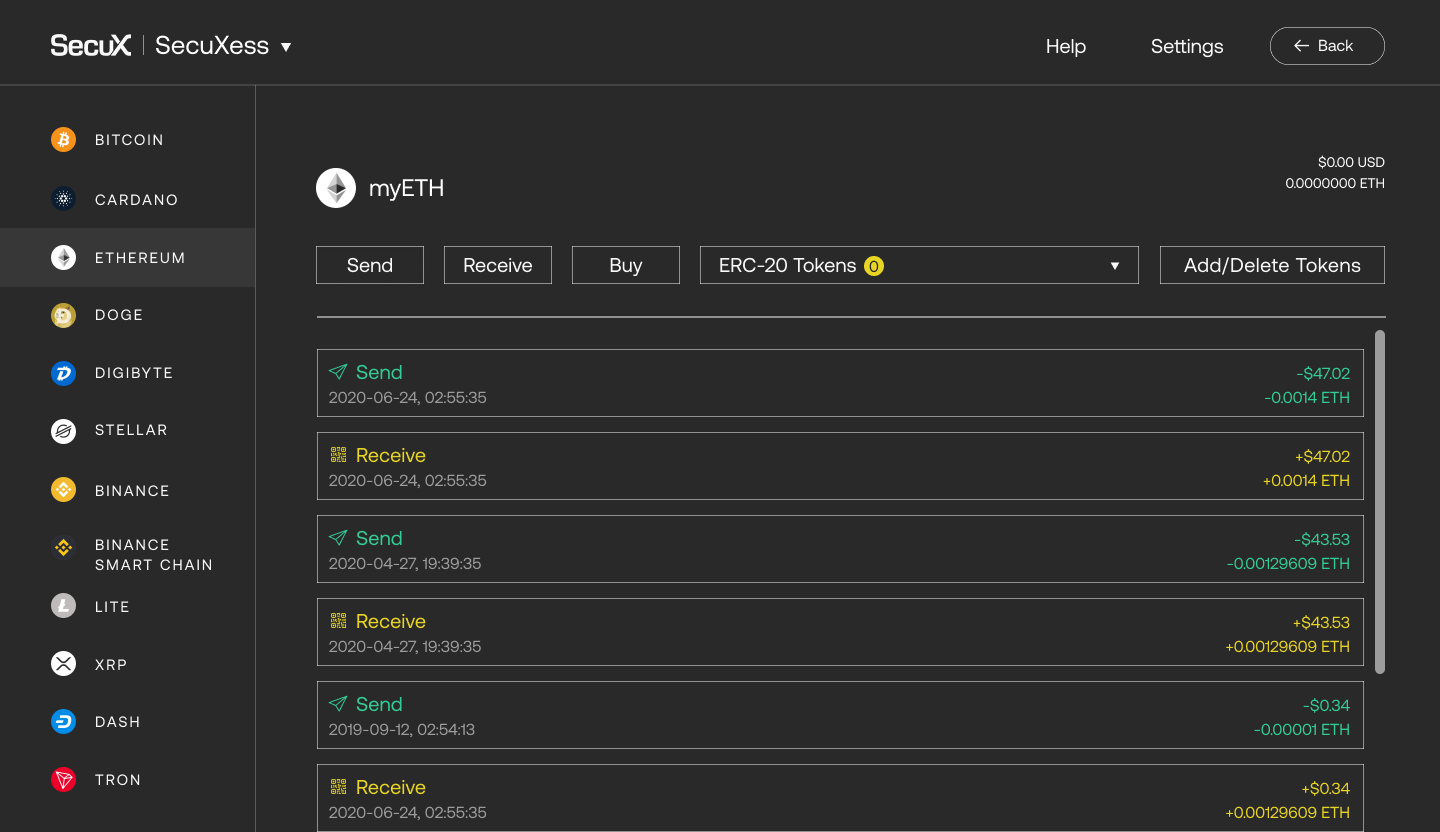 Let's try adding Binance Smart Chain (BSC) BEP-20 tokens this time, since it is SecuX brand new feature.
Once we go into BSC's account page, you will notice that it looks the same as that of ERC-20. Since it's the same, we will click on the same "Add/delete token" button. But instead of actually "adding" like we did for ERC-20 tokens, you will see that it is more of "enabling" for BEP-20 tokens. You can find the token you want and simply tick on the button to the right and it gets added to the account automatically. Simple as that. SecuX's BEP-20 token list contains 205 different tokens at launch, with more available if you request them.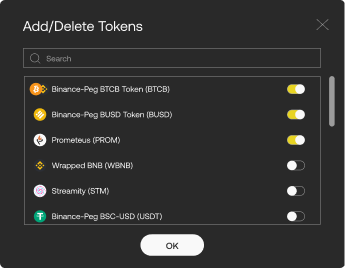 Procedure for adding TRC tokens is the same as adding BEP-20 tokens.
That's about it for this post. See you in the next one!