Go to Profile section in the top left corner of the app. Learn how to change display currency or language, edit your wallet name and profile picture.
---
Change Profile Picture #
1. In the Profile section, tap Manage Wallets.
2. Select the wallet you wish to change profile picture.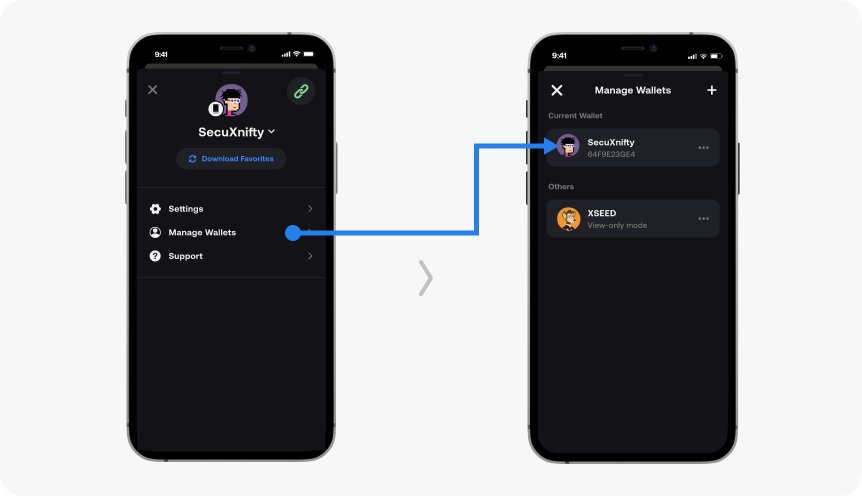 3. Tap Change Profile Picture.
4. Choose your profile picture from the artwork.