View and manage your NFTs right from the App, check out how to hide/ unhide your NFTs.
Before you start #
1. Make sure you have set up your SecuX Nifty wallet.
2. Turn on SecuX Nifty wallet by pressing the power button.
3. Unlock device by entering your personal PIN.
4. Connect device to the SecuX Wallet App for Nifty on the mobile device via Bluetooth.
Hide NFTs #
To hide NFTs in your collection, tap Hide Collectible.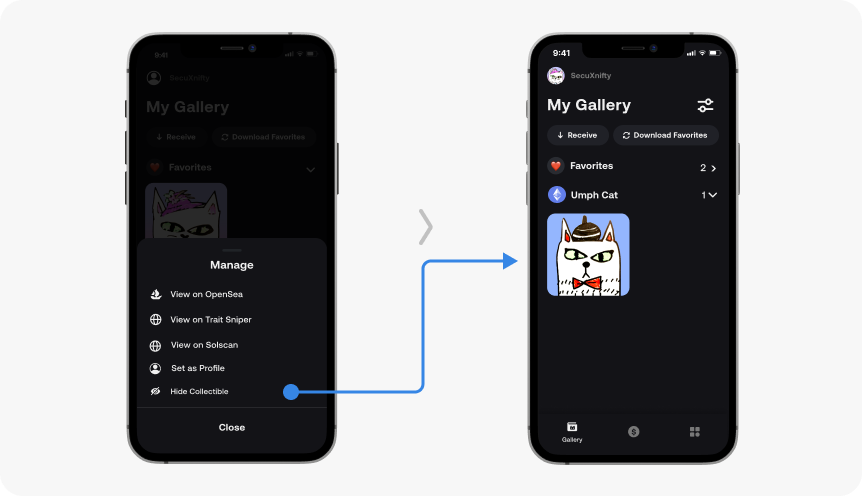 Unhide NFTs #
1. To unhide NFTs, tap Manage Gallery in the Gallery tab.
2. Tap Unhide to view your hidden NFTs, then tap "X" to unhide.
Note: Hidden NFTs are listed and sorted by network.