Manage all your crypto portfolio in one place.
Before you start #
1. Make sure you have set up your SecuX Nifty wallet.
2. Turn on SecuX Nifty wallet by pressing the power button and unlock with your PIN.
3. Connect device to the SecuX Wallet App for Nifty on mobile device via Bluetooth.
Tap Manage #
Tap the Manage button.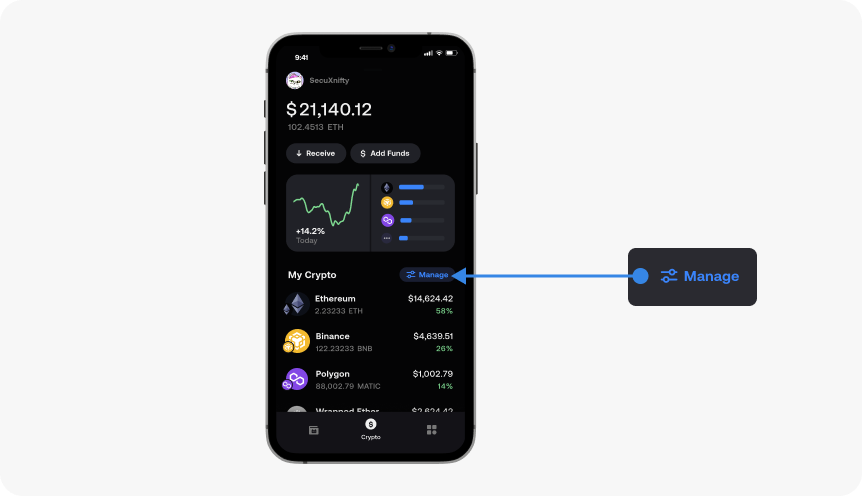 Enable/disable Crypto #
View the list of crypto currently in your account. You may enable/disable the display of crypto by tapping on the switch.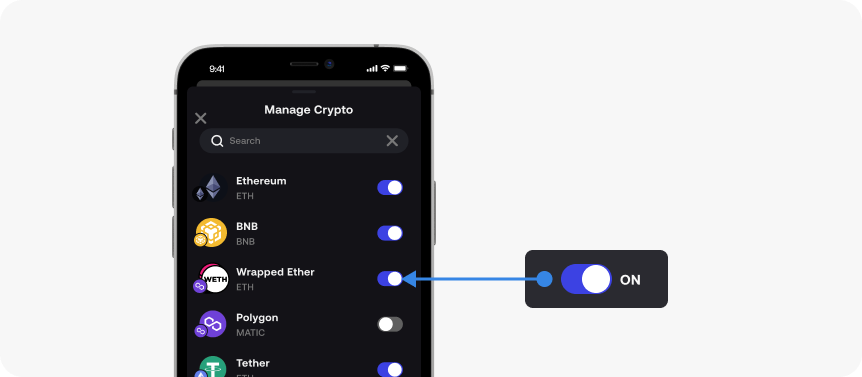 Successfully Updated #
You're able to see your assets.