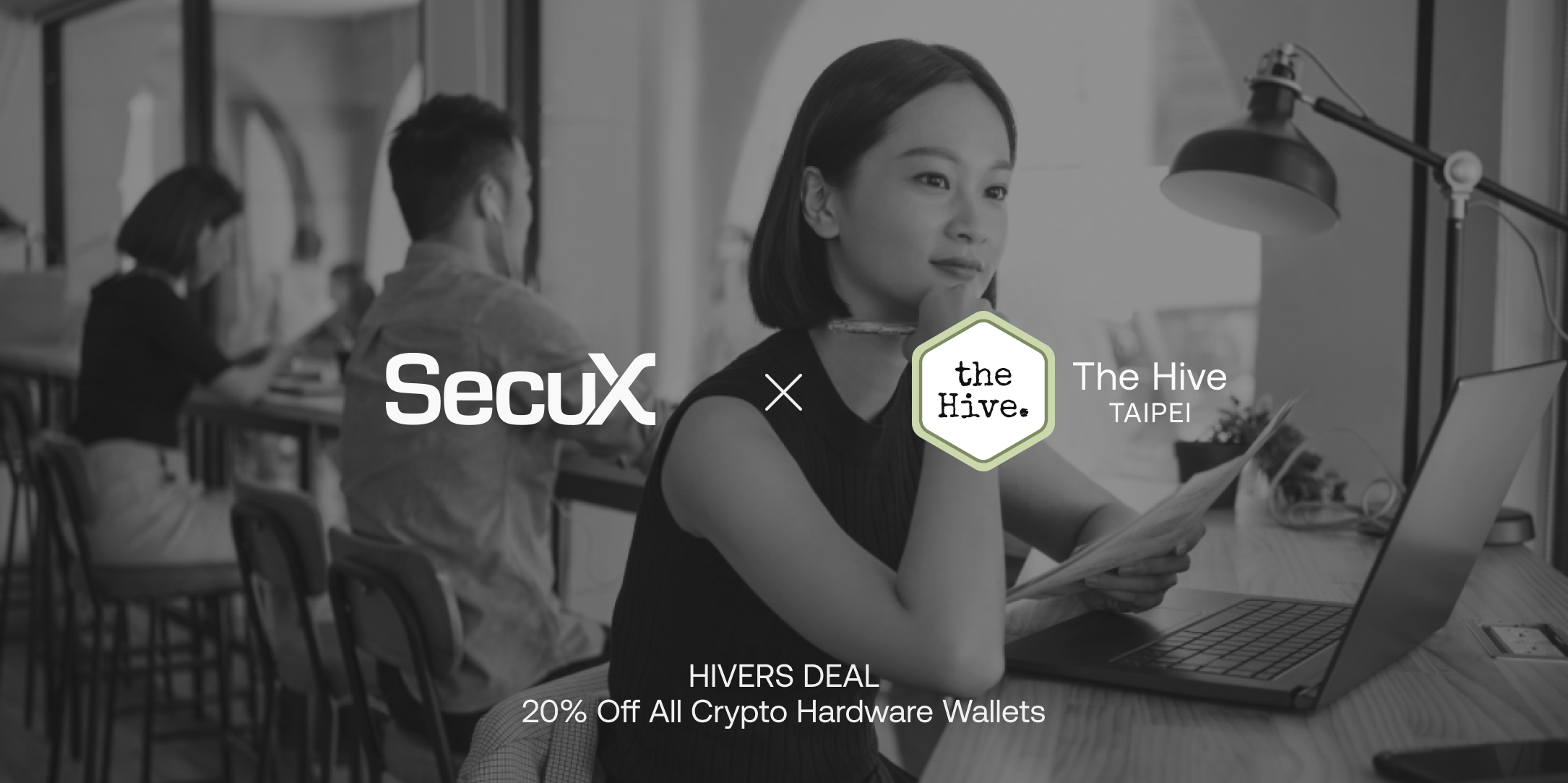 SecuX Technology Inc. has recently partnered with The Hive, an international coworking space with locations across the Asia Pacific region. As part of the partnership, SecuX is offering a 20% discount on all its blockchain and crypto security products to The Hive's members. This discount will allow forward-thinking young professionals that work in global businesses and industries to have access to comprehensive solutions for their digital assets, including crypto wallets and cold wallets to ensure maximum security.
The Hive was founded in Hong Kong in 2012 and has since expanded to operate 20 co-sharing workspaces in 7 countries across the Asia Pacific region. With a focus on delivering world-class events and community engagement, The Hive helps its members build deep and lasting connections regardless of their industry, role, or location. With the partnership between SecuX and The Hive, members will have access to top-of-the-line crypto wallets and other security solutions to keep their digital assets safe.
SecuX hardware wallet and payment solution endeavor to assist Hive members with the most secure and easy to use digital asset management. Embedded with military-grade Secure Element chip, SecuX products and services offer great alternatives in personal and business financing as well as investment.
The Hive Taipei
https://thehivetaipei.com/
The Hive Magazine
https://hivelife.com/