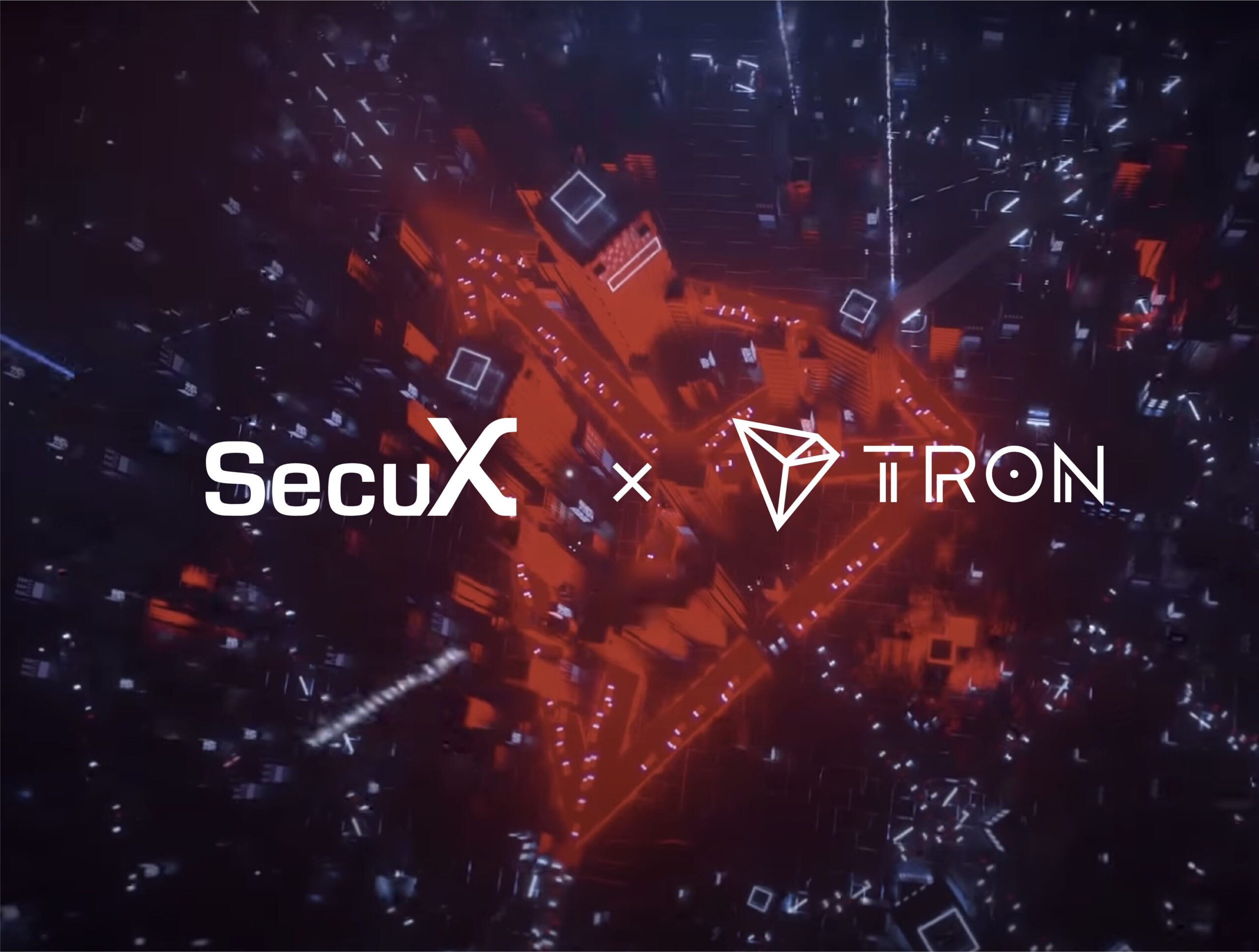 SecuX Technology Inc has released its latest firmware update (version 2.11.9) on April 12, 2021, adding TRON support on its devices and SecuXess web application. TRON support on iOS and Android is scheduled to be released by the end of this month.
The system and firmware updates include the receiving and sending of the following TRON coins and tokens :
TRON Coin
TRON (TRX)
TRC10
BitTorrent (BTT)
PlayAndLike (PAL)
TronEuropeRewardCoinPro (TERC)
TRC20
Wrapped TRX (WTRX)
Wrapped BTT (WBTT)
Bitcoin (BTC)
Wrapped BTC (WBTC)
Ethereum (ETH)
Tether USD (USDT)
WINK (WIN)
JUST Stablecoin (USDJ)
JUST (JST)
SUN (SUN)
HuobiToken (HT)
HUSD (HUSD)
Bridge Token (BRG)
Klever (KLV)
TronEuropeRewardCoinPro (TERC)
TRONbetLive (LIVE)
TRONbetDice (DICE)
How to Manage your TRON
To start managing your TRON coins and tokens, users would have to perform firmware upgrade via our SecuXess web application, see instructions here :
https://secuxtech.com/howitworks/firmware-update-on-mobile-app/
You can then manage your TRON coins and tokens on our SecuXess web application by adding TRON accounts, receive and send TRON coins and its network tokens.
Create a TRON account by clicking on the TRON icon from the left menu bar.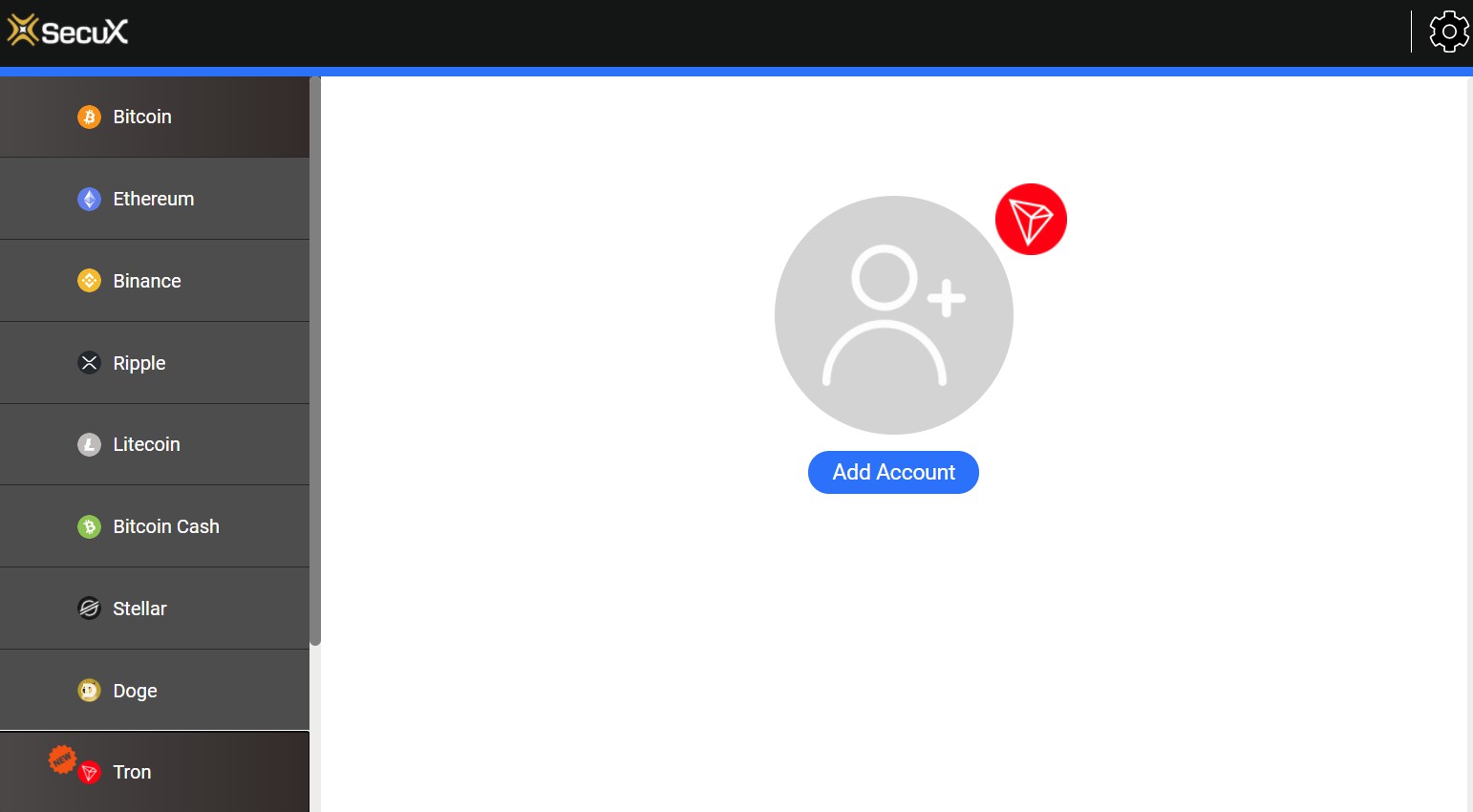 Click on the token button on the top right corner, and turn on the tokens you wish to add.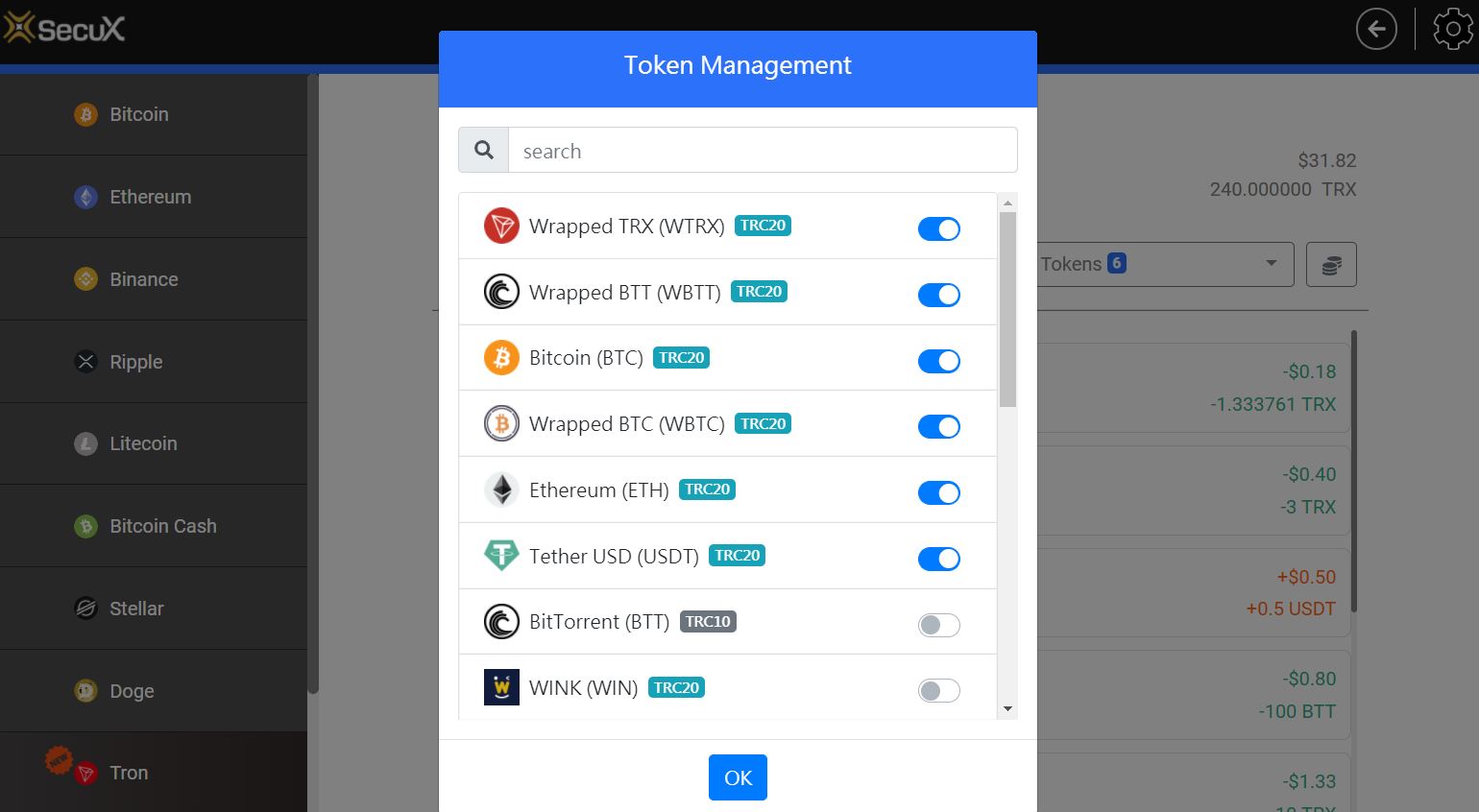 You can then see all balance information of the tokens you wish to manage from the drop down menu.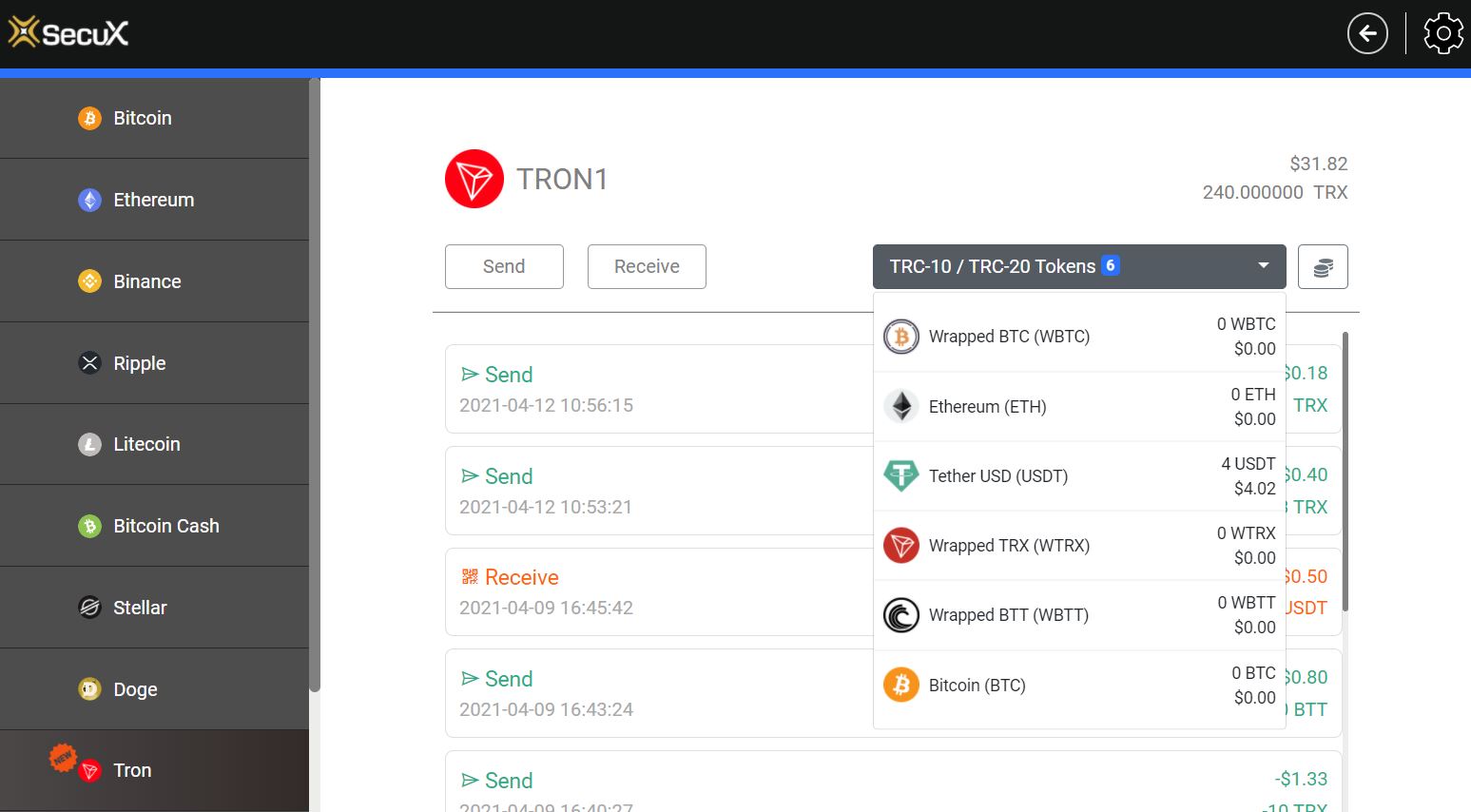 About SecuX
Founded in 2018, SecuX Technology Inc is a blockchain security company that provides the most advanced hardware wallet and crypto payment solutions with vault-grade security. With strong supply chain management and versatile design capability, we also offer tailor made products for a variety of digital asset management applications.
https://secuxtech.com
Twitter : https://twitter.com/SecuXwallet/
Facebook : https://www.facebook.com/secuxtech/
About TRON
TRON is dedicated to creating a boundary-free internet that inspires innovation across industries. TRON, one of the largest blockchain protocols, offers high throughput, high scalability, and high availability for all Decentralized Applications (DApps). The ecosystem is governed by Super Representatives and the community.
https://tron.network
Twitter : https://twitter.com/Tronfoundation