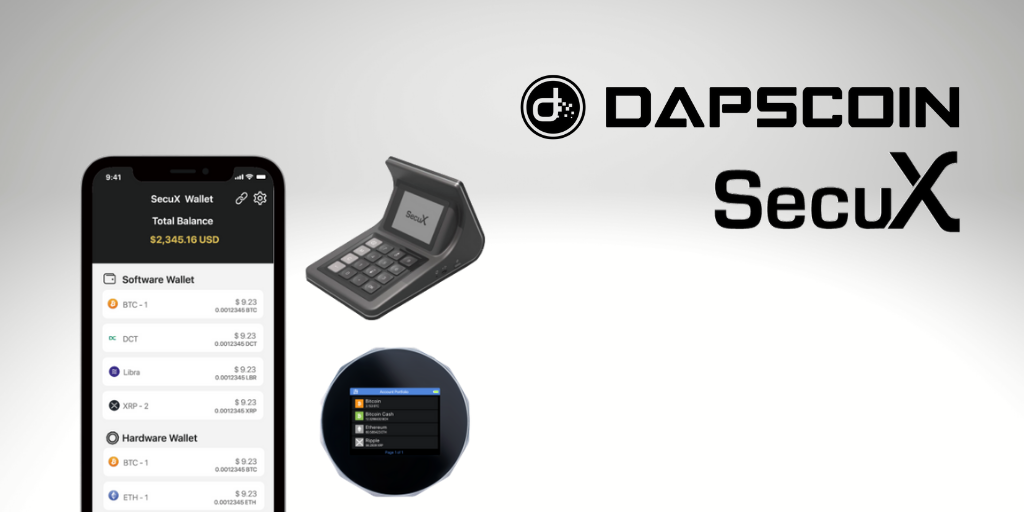 Hsinchu city, Taiwan, March 11 — SecuX Technology Inc., a Blockchain Security Company, awarded the Best Cross-Platform Crypto Hardware Wallet 2019, has officially partnered with DAPS coin, an innovative privacy coin. SecuX is a state-of-the-art hardware wallet company that also provides a seamlessly integrated cryptocurrency payment solution for Point of Sales terminals while DAPS offers users ground-breaking technology keeping transactions 100 percent private and a solution to the 'trust issue' other privacy coins have.
SecuX has revolutionized the world of cryptocurrency payments by integrating hardware wallets into their solution. With an emphasis on ease-of-use and offline security, the company has designed their product and services to cater to all types of offline scenarios. The hardware wallet offered by SecuX is a cold wallet, which offers added security to the storage of cryptocurrencies by keeping private keys offline. This makes the assets stored in the wallet less susceptible to hacking attacks. SecuX has made it easy for payment service providers, point of sale service providers, and physical retailers to enter the world of cryptocurrency. The company's focus on problem-solving technology and the aim to bring joy and convenience to people's daily lives while using blockchains make SecuX a leader in the crypto wallet industry.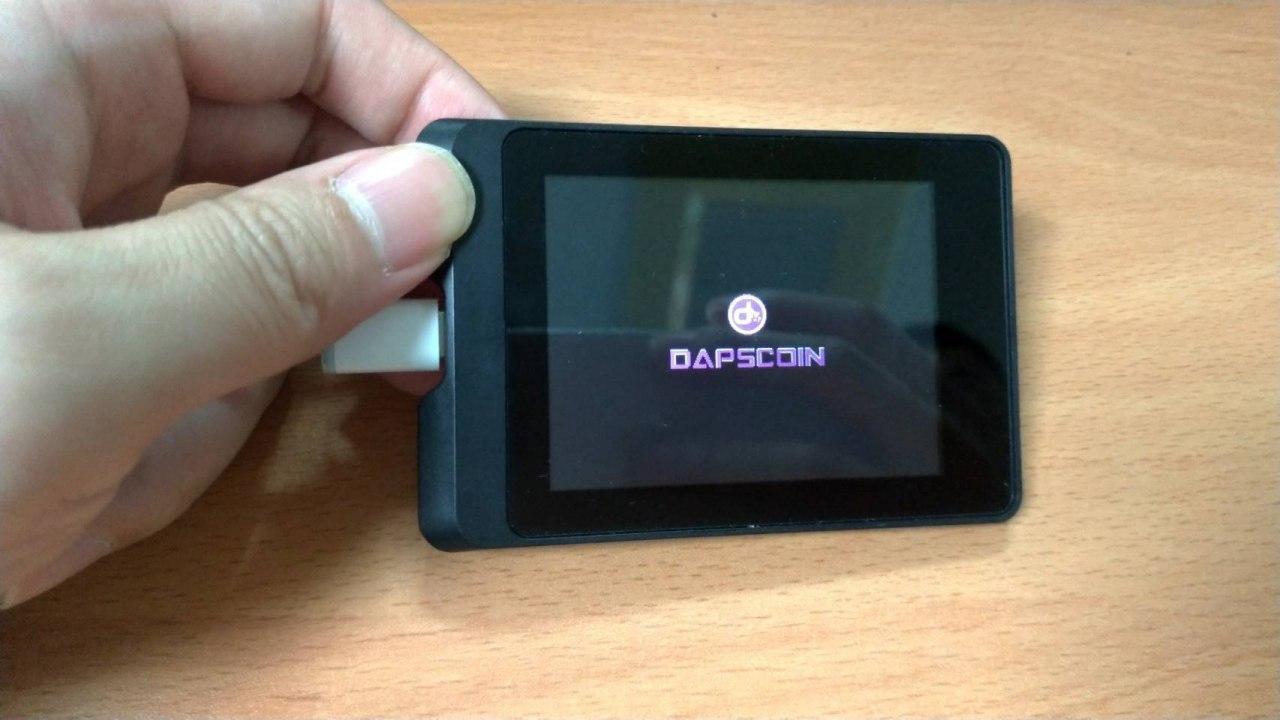 "Our technical team is delighted to be a recommended hardware wallet provider and soon to be officially entering the architecture, implementation and then testing phases with DAPS core developers stretching over a period of 16 weeks", says Dr. Woody Cheng, Chief Creative Officer of SecuX.
Adel de Meyer, leader of DAPS project, says that this is a big step forward as the safe storing of crypto assets are a top priority for any cryptocurrency project in the industry. "Not all users want to use full nodes so this is a welcoming improvement."
This partnership breaks new ground for both SecuX and DAPS by offering a best-in-breed privacy coin to the SecuX ecosystem. SecuX has the potential of emerging crypto payment technologies and explore more business potential through a simple Blockchain technology with an affordable cost.
About DAPS Coin
DAPS is a planned privacy blockchain with a focus on security, scalability and total privacy. The goal of DAPS protocol is to create a fully anonymous staking coin and payment system with a trustless governance structure, based upon the latest technologies derived from both Monero and PIVX. This is a first in crypto-currencies. DAPS chain verification and consensus models will be based upon PoS nodes (staking and Masternodes) and PoA miners. Why DAPS? We're the first project to incorporate RingCT, Ring Signatures, Stealth Addresss and Bulletproofs on a hybrid staking chain. We're fully private, have no known exploits or well-poisoning and our Proof of Audit protocol is a first and that's what's solving the 'Trust problem' other coins have.
For more information, please visit: www.dapscoin.com
About SecuX Technology Inc.
As the security pioneer, SecuX is the one devoting to offer the answer for emerging Blockchain technology. Founded in 2018, SecuX core competence comes by a group of experienced professionals, such as Security, Blockchain technology, FinTech, Electrical Engineering, and International Business Management. After awarded the Best Cross-Platform Crypto Hardware Wallet by CV Magazine, SecuX launched a new Cryptocurrencies Payments integrated with hardware wallets applicable to every offline scenario. SecuX will keep focus on problem-solving and make Blockchain land on the real application in daily living. For more information, please visit: secuxtech.com
PR Contact :
Claire Chen
SecuX Technology Inc.
Tel : +886-3-5670245
Email : clairechen@secuxtech.com