2020-09-24 BY JUDIE SIMMS, FINTECH ZOOM
"Not your keys, not your bitcoin" is a phrase often used by cypherpunks to encourage newbies to use wallets, instead of exchanges. After all, the ethos of Bitcoin is all about self-sovereignty.
There are a few categories of wallets from mobile wallets, software wallets, multi-sig wallets, third-party custodial wallets, and of course hardware wallets. If you hold a substantial amount of cryptocurrency, it is highly recommended that you consider a hardware wallet for maximum security.
Most newbies will start with an exchange wallet like Coinbase or Binance, then move to a hot wallet (usually a mobile app), and eventually to a cold/hardware wallet, as the need for security increases.
When setting up your hardware wallet, there are 3 items to keep in mind:
Public Address – think of this as the public username for your wallet.
Private Keys – similar to a password to access your wallet.
Seed Phrase – 12 to 24 words to recover your wallet in case you lose your keys.
There are several hardware options on the market today. To save you time, we reviewed ten of the most common wallets on the market.
SecuX W20 & V20 – $99 & $129
HQ: Hsin Chu City, Taiwan
Established: 2018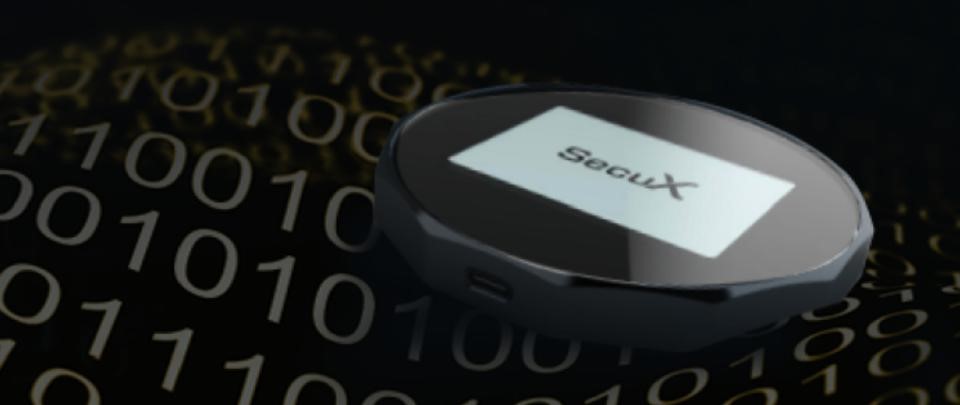 The SexuX Hardware Wallet uses a web and mobile app, and is powered by a 600mAh lithium battery for up to 7 hours of usage. No computer hook-up required. The V20 wallet features a round aluminum shell to protect the hardware against any rough transport. This wallet is not open-source, but currently supports a wide variety of tokens including Bitcoin, Ethereum, ERC-20, Ripple, LTC, BCH, DGB, Dash, BNB, Doge and XLM. The 2.8" Large Touch Screen makes our the device easy to use and it can hold up.