2020-08-27 BY International Business Times
International Business Times offers links to items to help our readers find interesting products. When you buy through links on our site, we may earn an affiliate commission. Here are our T&C.
Investing in your future should have started when you got your first paycheck. But it's not too late. With easier access to various investment options, you can easily find one that suits your budget and future needs.
Cryptocurrency is one of the rising concepts recently and a favorite among young professionals. This digital currency allows investors to do a lot of things – from using it to buy things online to investing. However, there's a need to secure your assets as it is mined online. Here are some of the best cryptocurrency hardware wallets that offer amazing security.
8. SecuX W20 Crypto-Asset Hardware Wallet
A secure and convenient cryptocurrency hardware wallet, the SecuX W20 Crypto-Asset Hardware Wallet offers all you need and more. This hardware wallet features a 2.8" full-color touch screen including an on-screen keyboard to easily maneuver through the system. It makes use of Bluetooth to send and receive coins and tokens.
9. SecuX V20 Crypto-Asset Hardware Wallet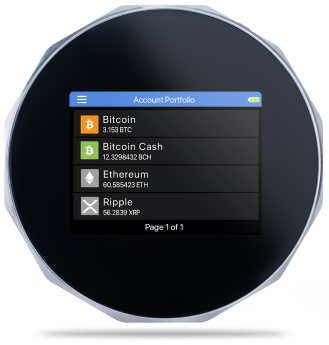 SecuX V20 Crypto-Asset Hardware Wallet allows you to conveniently track your assets anywhere you are. This cryptocurrency hardware wallet comes with all the essentials needed to protect your assets including a tamper-resistant packaging and a military-grade, CC EAL 5+ certified secure element. It is also compatible with a wide range of devices ranging from smartphones to laptops and tablet computers.