We'll guide you step-by-step on how to connect V20 wallet to Mobile device via Bluetooth.
---
Download App and Turn on Bluetooth #
1. Download the SecuX Mobile app on the App Store (iOS) or Google Play (Android).
2. Turn on your mobile phone/ tablet Bluetooth function.
3. Open the app and press OK to allow the app to use Bluetooth.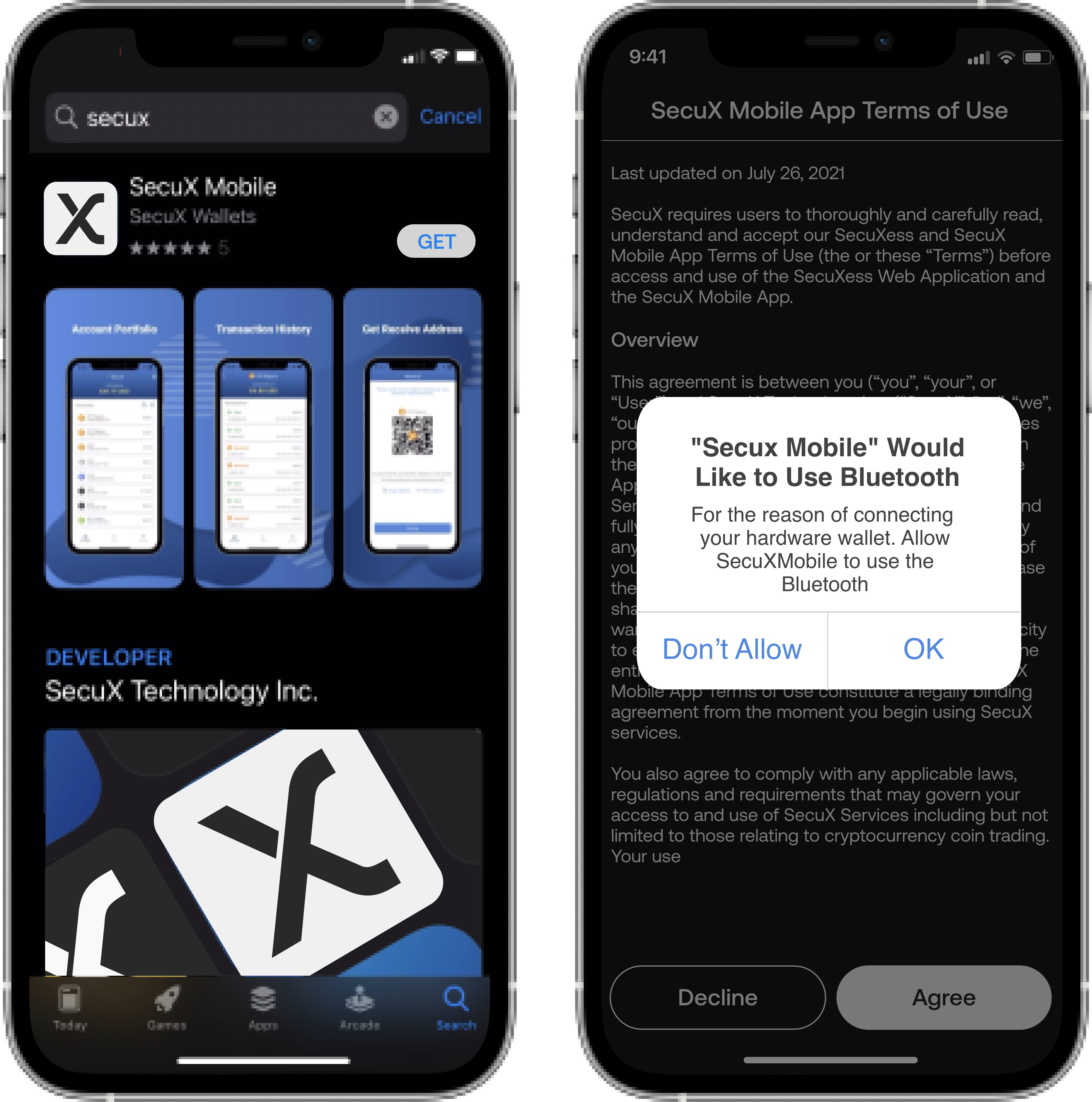 App Password Setup #
1. Enter a combination of 8-16 numbers, upper and lowercase English letters.
2. Enter the same password to confirm.
3. Carefully read through our Terms of Use and Disclaimer and press Agree.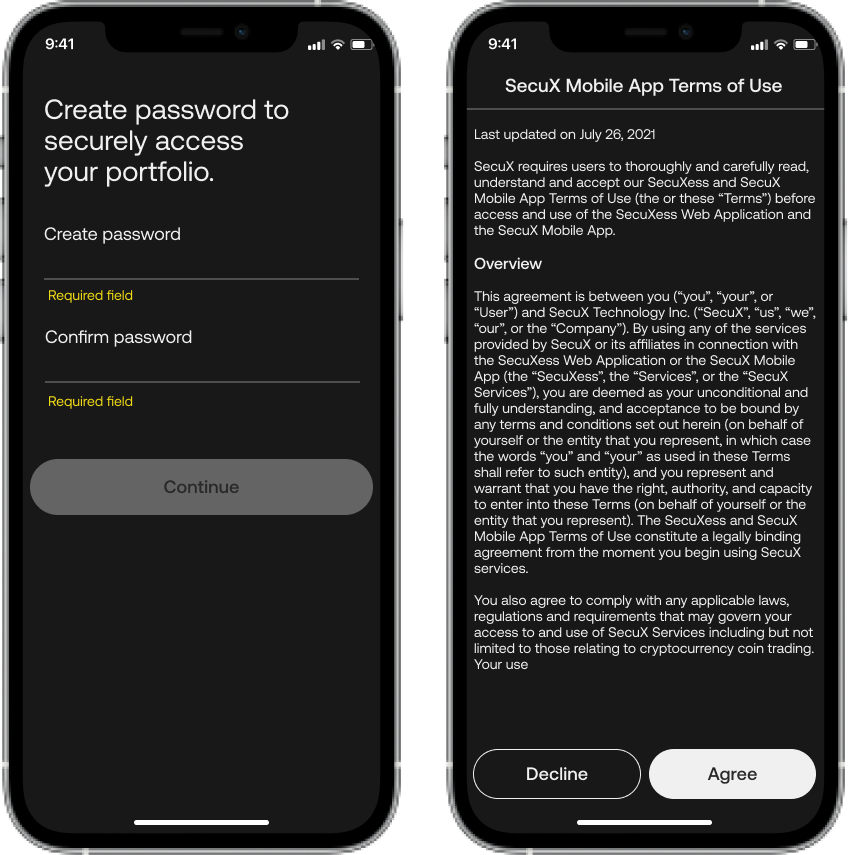 Bluetooth Pairing #
1. Unlock your V20 wallet with your PIN, go to settings and turn on Bluetooth function.
2. Enable Bluetooth on your mobile phone or tablet.
3. Tap on your device name in the SecuX Mobile app to connect.
Enter OTP (One-Time-Password) #
1. Once your device and mobile app are paired up, a 6-digit OTP (one-time password) will appear on the device screen.
2. Enter OTP on the SecuX Mobile app as instructed.
Congratulations! #
Your wallet is now connected to the SecuX Mobile app successfully.