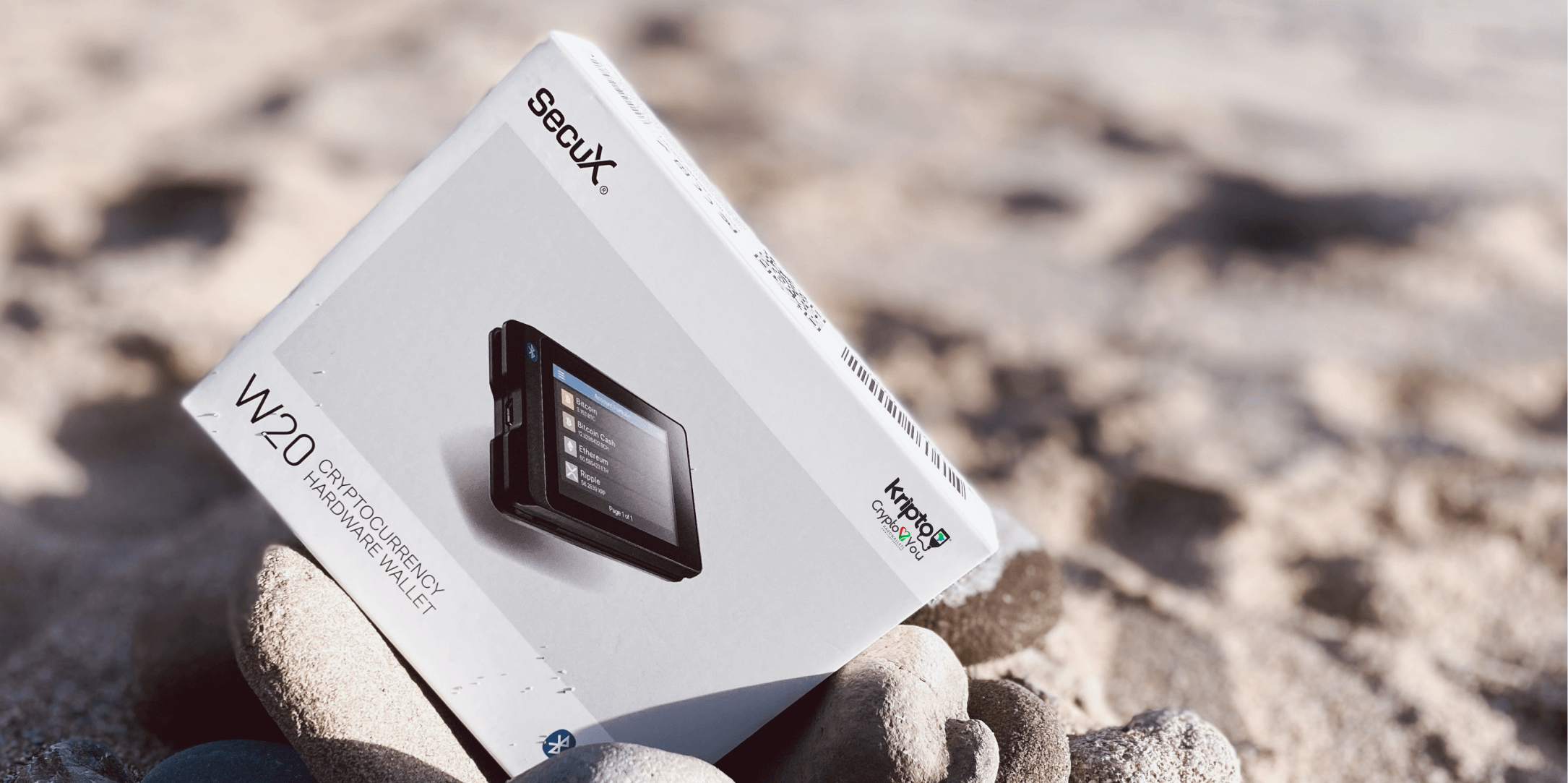 SecuX is proud to announce its co-branding partnership with KriptoBR, Brazil's biggest hardware wallet reseller, offering SecuX W20 & W10 special KriptoBR edition on their popular online shop to crypto users across Latin America. Established in São Paulo, Brazil in 2017, KriptoBR is now the official seller for Ledger, Trezor and Keepkey, and also the founder and creator of crypto brands KryptoSteel, KryptoPay, KryptoGames and crypto education forum Krypto.Academy. SecuX have customized our W20's opening screen and packaging with KryptoBR's logo, available for purchase at:
https://www.kriptobr.com/produto/w20/
SecuX W20 The Ultimate Wallet For Urban Nomads
SecuX W20 is a popular choice for anyone, from beginners to industry professionals, looking for a secure way to manage their crypto assets. The W20 is a hardware wallet, also known as a cold wallet, that provides an extra layer of security for storing cryptocurrency. As a crypto wallet, the W20 is equipped with an Infineon SLE solid Flash CC EAL5+ Secure Element chip, which keeps your PIN and Private Key safe from potential hackers. This level of security is on par with military-grade vaults and surpasses those of banking systems, providing peace of mind for users. With the W20, you can securely authorize transactions without ever exposing your private key to the internet.
Features
– Military-grade Infineon Secure Element chip
– Tamper-proof sealing labels
– Supports 1000+ cryptocurrencies
– Largest 2.8 inch color touchscreen
– Supports multiple OS on computer and mobile
– Bluetooth 5 and Micro-B USB connections
– Compatible recoverability with BIP32, 39, 44 standards
– 2-factor authentication during Bluetooth connection
– Up to 500 accounts available
– Long battery life
Learn more about SecuX W20:
https://shop.secuxtech.com/products/w20-hardware-wallet-for-computer-mobile-user/
SecuX W10: Best Value Cryptocurrency Hardware Wallet
The most secure and easy to use hardware wallet, SecuX W10 gives you the highest standards of security with entry-level pricing. Apart from Bluetooth connection and mobile device support, SecuX W10 users can enjoy all the security and operational features the same as SecuX W20.
SecuX
SecuX Technology Inc. is a Blockchain Security Company devoted to developing comprehensive solutions to secure valuable digital assets through blockchain technology. With strong supply chain management and flexible design capability, we also offer tailor made products for a variety of digital asset management applications.
Founded in 2018, SecuX core competence relies on a group of experienced professionals from various fields such as information security, blockchain technology, FinTech, electrical engineering, and international business management. After being awarded the Best Cross-Platform Crypto Hardware Wallet by CV Magazine, SecuX launched the world's first revolutionary crypto payment solution, Stream, which offers fast deployment and lower operation costs to support payment service brands for all kinds of scenarios. SecuX will continue to focus on problem solving and apply blockchain technology in daily life.
Visit SecuX Official Website
https://secuxtech.com/