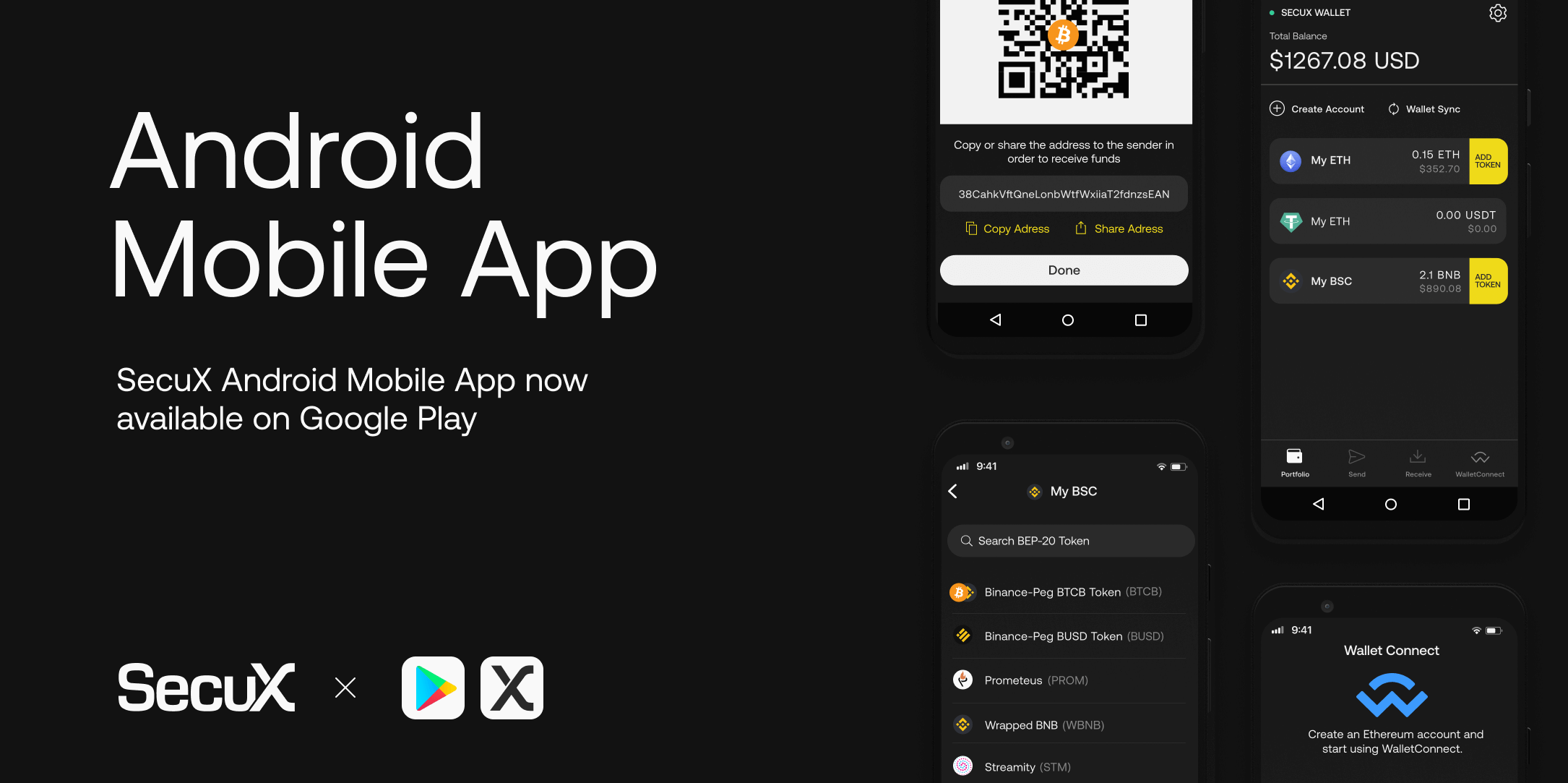 Cryptocurrency hardware wallet provider SecuX Technology Inc. has released their latest native Android Mobile App support on the Google Play Store. The app provides users quick, easy and intuitive management of their crypto assets. In connection with their SecuX hardware wallets, users can sign transactions securely without any possible data leakage or malicious attack.
New Features: WalletConnect and Multiple-Currency Display
The SecuX Mobile App for Android also includes new features such as WalletConnect, allowing access to hundreds of DeFi apps available via WalletConnect. Together with SecuXess web application and the SecuX iOS Mobile app, SecuX also released its multiple currency display which users can view their crypto assets market value in 26 different fiat currencies.
More Updates and New Features in 2022
SecuX has planned many more exciting new products, updates, functions and features for the new year including support for new chains like Solana and Polygon MATIC, the sending, receiving and management of NFTs, integration with more third-party exchanges, DEX ,DeFi Apps, crypto projects and service providers, and improvements on an even more convenient and intuitive user interface and experience.
So stay tuned and follow us on Twitter, Facebook, Instagram, LinkedIn, and sign up for our email newsletter on our website: https://secuxtech.com
Download SecuX Mobile App for Android:
https://play.google.com/store/apps/details?id=com.secuxapp