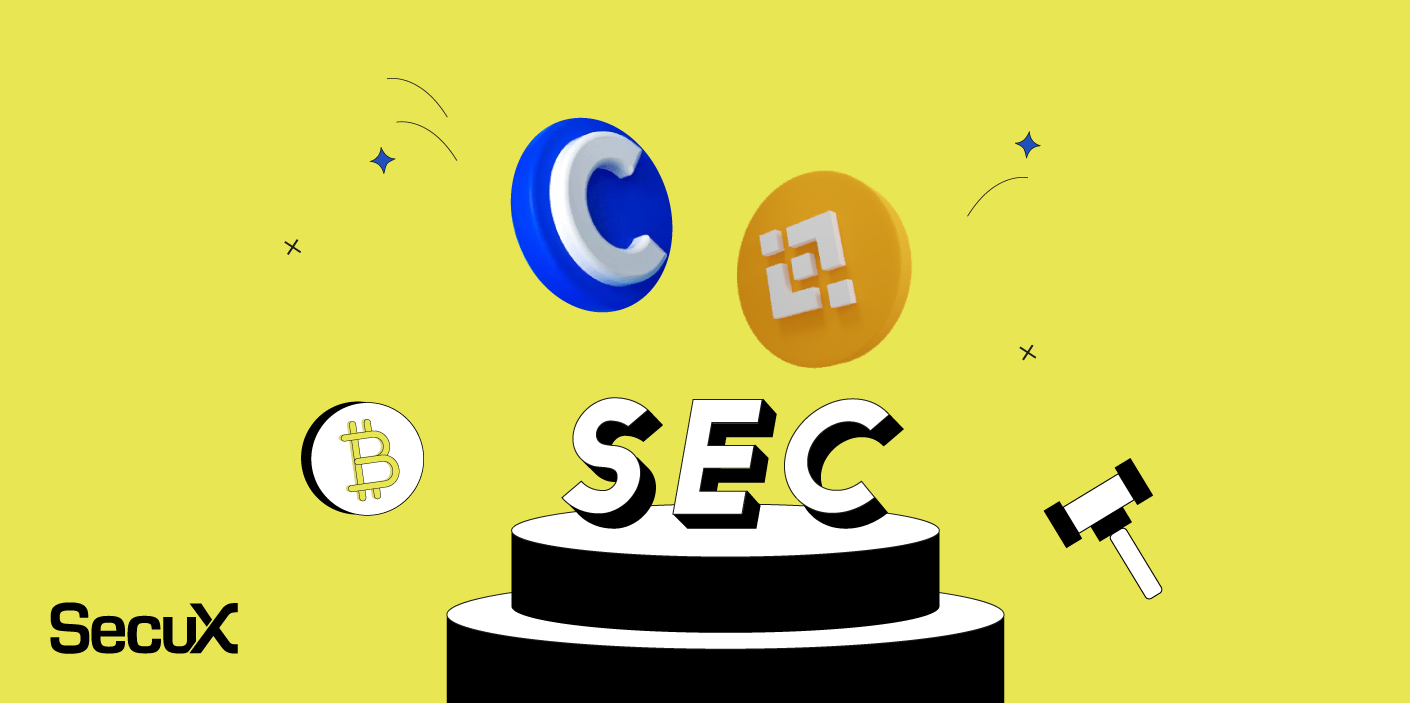 Disclaimer: The information provided in this article is for educational purposes only and should not be considered as financial advice.
If you have any presence in the crypto sector, then you'll know the big news that hit the stands earlier this month. The Securities and Exchange Commission (SEC), announced that it is suing crypto exchange Binance, then shortly followed with accusations against another big exchange in the crypto industry – Coinbase.
Could this crackdown just be a government vs. decentralization show of power, or is it the tip of the iceberg for what's to follow?
Table of Contents
Binance USA and Coinbase VS the SEC
Binance and Coinbase Breakdown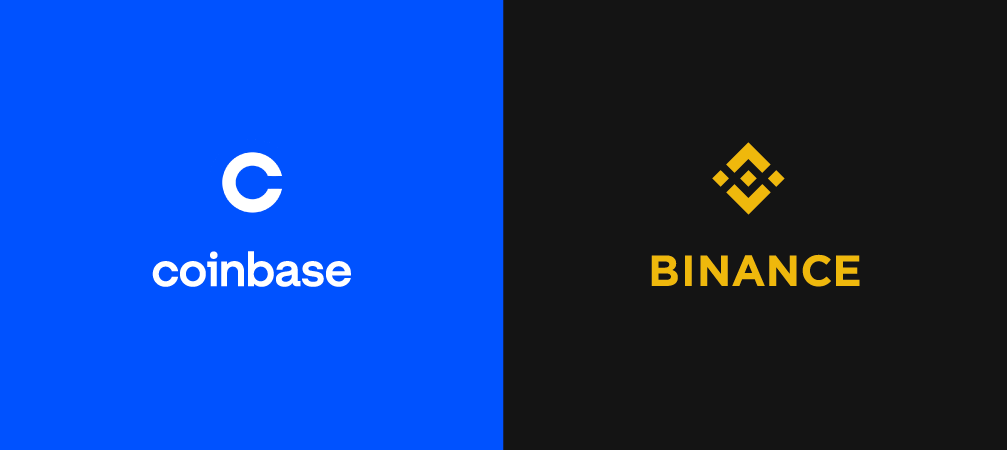 What are Binance and Coinbase? They are two of the largest crypto exchanges in the industry, with billions of dollars in trading volume daily. Many investors rely on these two exchanges to store (with a provided crypto wallet) and trade their crypto assets. Needless to say, these two platforms are heavy hitters in the crypto market and it's not a surprise that the SEC lawsuit is aimed at them.
The SEC's Accusations
What was said and how will the lawsuit proceed? The U.S. Financial Services Committee has set a date to review the future of crypto.
The Lawsuit Against Binance
Not only has a lawsuit been launched against the crypto exchange, but the CEO Chengpeng Zhao (CZ) as well. The SEC states that Binance violated securities laws by conducting an unregistered securities offering and making false and misleading statements to investors.
More specifically, the SEC is saying that Binance along with its CEO sold digital asset securities to U.S. investors that were not registered, which is required by federal securities laws. There are 13 charges in total, all of which CZ has refuted.
One of the biggest contentions of the lawsuit is the SEC states digital asset securities qualify as securities and should be regulated by the same framework as traditional securities. Another SEC claim is that Binance misled investors by not divulging the risks associated with these investments. Not only that, they also say that Binance provided false information about the company's operations and compliance measures.
Whistleblowers in executive positions allegedly told compliance officers that Binance was operating as a "fking unlicensed securities exchange in the USA". It is stated that Binance created Binance.US to shield Binance from law enforcement.
Unfortunately, we can view this crackdown as part of a larger motion against crypto's compliance with traditional securities regulations. The SEC's lawsuit aims to stop Binance and CZ from breaking securities laws (which are not yet clearly defined for crypto) by obtaining permanent injunctions.
The agency also wants to impose fines and make them return any unlawfully obtained profits. On top of that, the SEC plans to prevent CZ from holding positions as an officer or director in any public company in the future.
The Coinbase Lawsuit
The SEC sued Binance first, then followed swiftly with claims directed against Coinbase. There are overlaps between the lawsuits against both exchanges with some differences. The bulk of the claims of the Coinbase lawsuit surrounds deceptive trading practices and Coinbase's deliberate refusal to follow federal securities laws.
According to the SEC, Coinbase misled investors by reporting inflated trading volumes by stating that they had more liquidity than they did by using Hedger and Replicator, their two internal trading programs. Trades were done using Coinbase's own accounts to give the impression of higher trading volumes. These trading programs were discontinued upon Coinbase going public.
The SEC also claims that Coinbase did not implement sufficient safeguards to prevent its employees from taking advantage of non-public information for personal crypto trading. This can imply the potential for insider trading due to the access they have to sensitive information.
The Exchanges' Response
Binance's Response
Although the exchange has dismissed the allegations, it has responded to the lawsuit, stating that it takes its compliance obligations seriously and is committed to working with the regulators. Binance stresses its dedication to maintaining a legal and regulatory framework to protect all of its customer assets and interests.
Binance acknowledges the importance of regulatory compliance and emphasizes its commitment to resolving any concerns raised by the SEC.
Official Response by Coinbase
Like Binance, Coinbase has responded in disagreement stating that the company has been cooperating with regulators and that the claims made by the SEC are without merit. Coinbase intends to defend itself against the lawsuit and is committed to operating with integrity and transparency.
The legal battle's result will have a big impact on Binance, Coinbase, and the cryptocurrency industry as a whole, influencing how other digital asset platforms operate. It will also highlight the importance of clear regulations and compliance in the evolving cryptocurrency market as the SEC continues its enforcement efforts.
The Potential Outcome
We'll follow closely as the lawsuits unfold. A hearing is scheduled for June 30, 2023, titled "Examining the Future of Crypto and its Potential Impact on Financial Institutions".
The committee aims to look at and discuss various aspects related to crypto digital assets, which include their use in illicit activities, concerns over consumer protection, regulatory issues, and the potential benefits and risks they pose to the financial sector in general. The hearing is at a good time as digital currencies continue to gain prominence worldwide, but also face increased scrutiny.
The committee plans to hear testimonies from expert witnesses who can provide insights into the regulatory landscape, technological advancements, and potential risks associated with cryptocurrencies.
Conclusion
It can be disheartening for those in the digital asset industry when claims of regulatory violations are leveled left and right. We can see Binance and Coinbase working hard to disprove the claims against them and we see some support from politicians that are asking SEC Chair Gary Gensler some hard questions regarding no clear rules for crypto platforms.
Related Articles:
Sources: