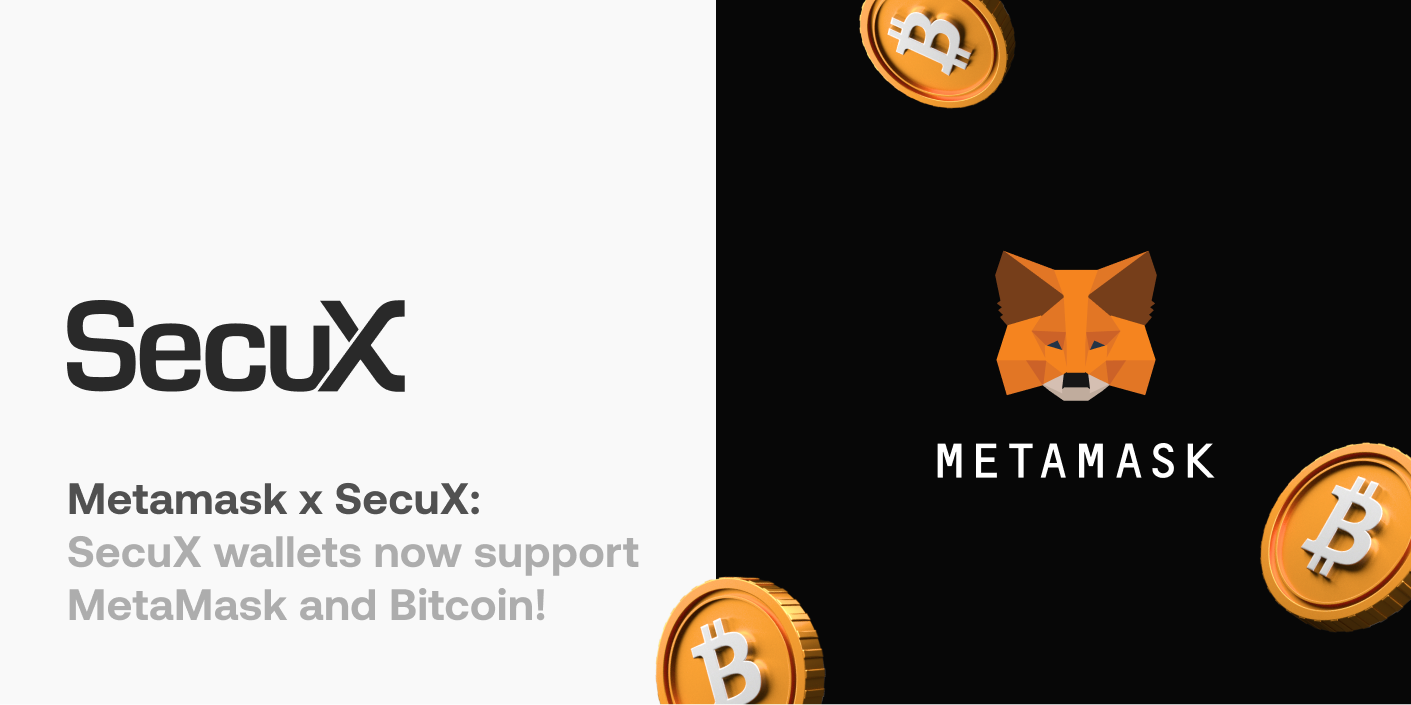 SecuX, the leading blockchain security company and hardware wallet provider, has recently released a series of significant product updates, enhancing the functionality of their renowned crypto hardware wallets. The V20 and W20 cold wallets for crypto and NFT now feature QR-based linking to MetaMask, and their innovative SecuX Nifty hardware wallet has added Bitcoin support to its roster of compatible assets.
Table of Contents
SecuX wallets now support MetaMask and Bitcoin!
MetaMask Connection for SecuX V20 and W20 hardware wallets for crypto and NFT
The MetaMask connection update allows SecuX hardware wallet users to harness the full range of MetaMask's capabilities. As one of the most widely-used cryptocurrency wallets in the industry, MetaMask enables users to securely send, receive, and swap their digital assets across its vast network of partners and services. By connecting their SecuX wallet via QR code, users can now leverage the security and convenience of this integration for seamless digital asset management.
How to Connect SecuX Cold Wallet to MetaMask
To connect your SecuX wallet to MetaMask via QR code scanning, follow these comprehensive steps that have been optimized for search engine visibility:
Before you start, download the MetaMask Chrome extension from MetaMask.io and set up a MetaMask wallet.
Connect SecuX Wallet to MetaMask:
On the MetaMask main page, click the Account icon located in the top-right corner.
Choose the "Connect hardware wallet" option.
Proceed with QR-based Connection.
Select "QR-based" and click "Continue" to navigate to the QR code scanning page.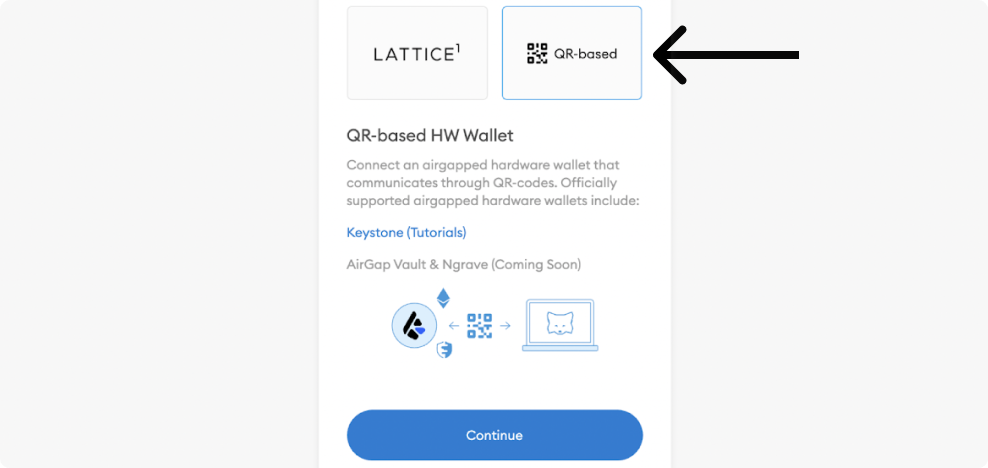 Generate Account QR Code on SecuX Mobile App:
Launch the SecuX Mobile app and tap "DApps" at the bottom.
Choose "MetaMask" from the available options.
Tap "Sync wallet with MetaMask" to proceed.
Select the account (address) you want to connect to MetaMask. For EVM-compatible chains, each sequential account address is the same.
The account QR code will be displayed on the screen, ready for scanning.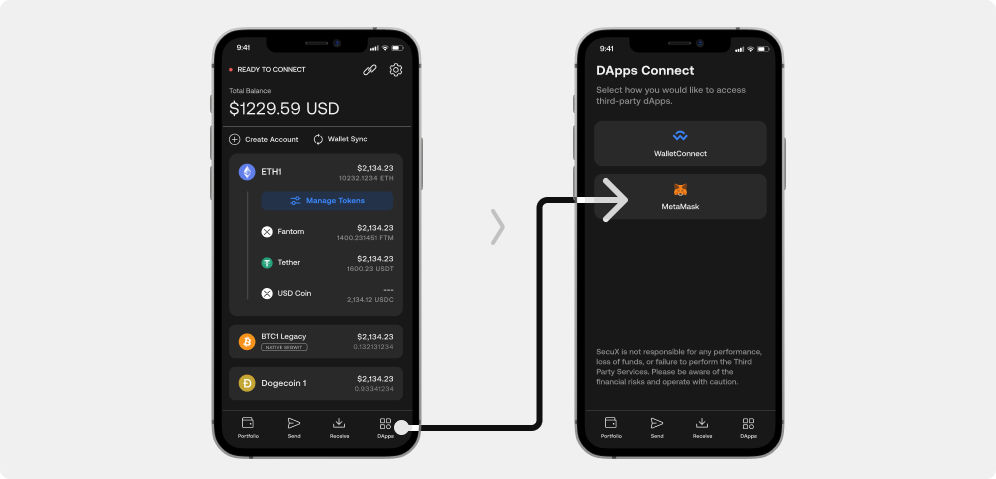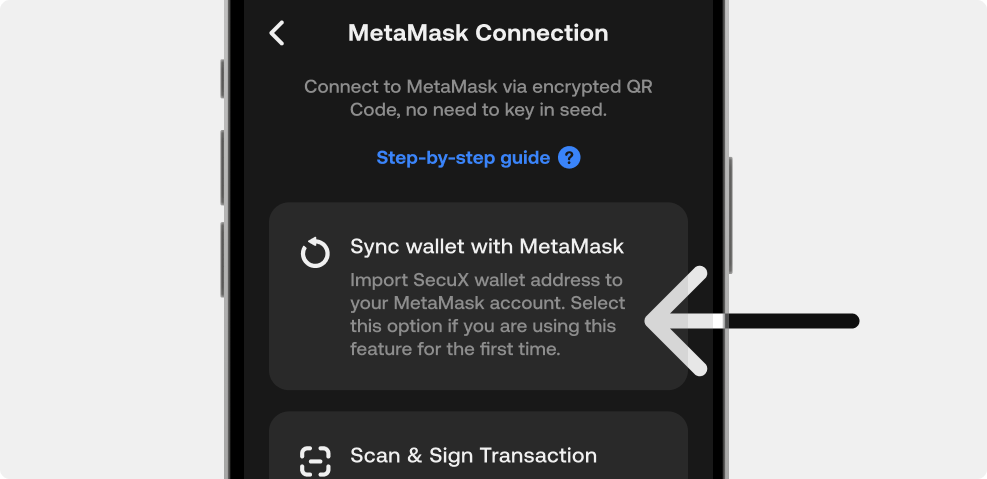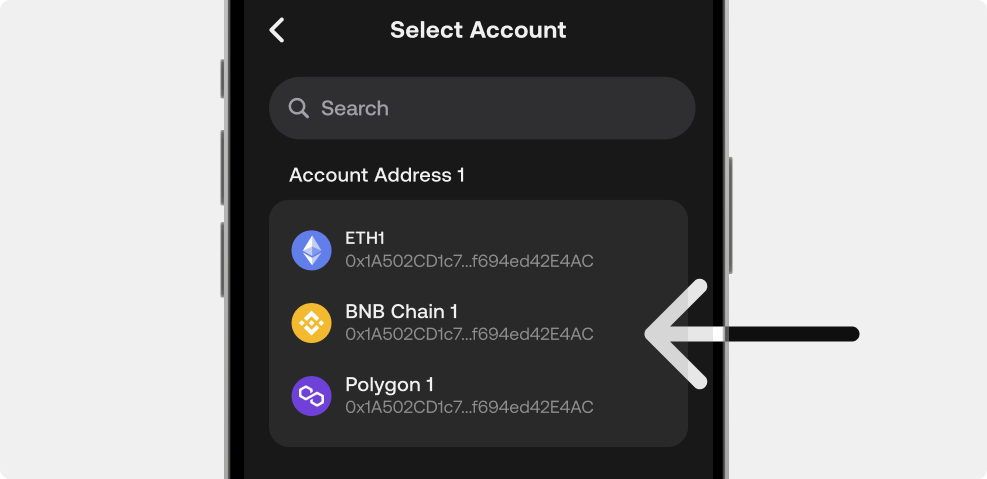 Scan and Sync with MetaMask:
Use your computer's camera to scan the QR code shown on the SecuX Mobile app.
On the account selection page, pick "First account" and click "Unlock." Note that for a SecuX account, all the accounts in the QR scan list are the same, so the selection doesn't matter.
Your SecuX hardware wallet is now linked to MetaMask. You can view the account balance and information.


By following these detailed instructions, you can easily connect your SecuX wallet to MetaMask via QR code scanning, ensuring a secure and convenient experience for managing your digital assets.
SecuX Nifty and SecuX Wallet App Now Supports Bitcoin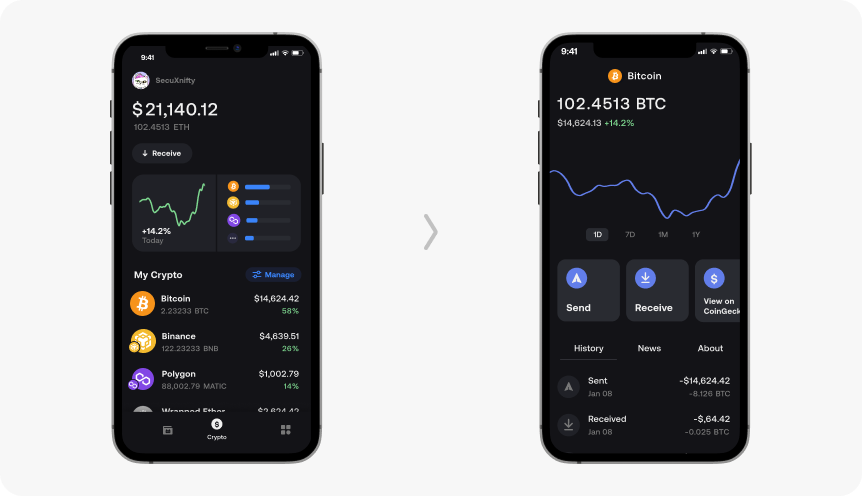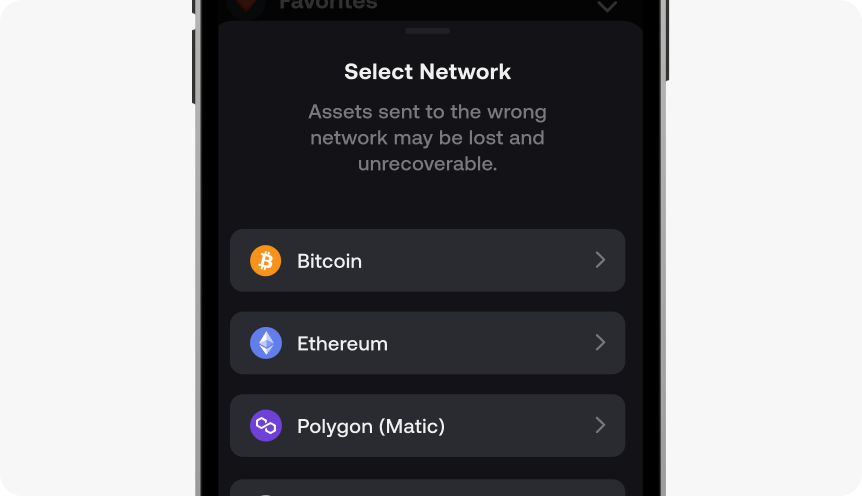 In addition to its extensive support for popular NFT blockchain networks such as Ethereum, Solana, Polygon, and BNB Smart Chain, the SecuX Nifty hardware wallet now also supports Bitcoin. This update empowers wallet users to manage all their crypto assets in one secure location. Whether they are Bitcoin whales, NFT enthusiasts, or both, users can trust the world's first NFT touchscreen display cold wallet, SecuX Nifty, to keep their investments safe.

SecuX Nifty the World's First NFT Touchscreen Display Cold Wallet
SecuX Nifty hardware wallet, a cutting-edge security solution for cryptocurrency enthusiasts and NFT collectors alike. Designed with a focus on safeguarding your digital assets, the wallet offers offline storage for private keys, ensuring the utmost protection against hacks and unauthorized access. The large, user-friendly touchscreen streamlines the user experience, while the ability to display NFT artwork on the device provides hands-on, clear-sign secure transactions. Not only is SecuX Nifty the world's first cold wallet to enable NFT display for clear-view signing, but it has also been recognized with prestigious accolades such as the European Product Design Award and the Golden Pin Product Design Award in 2022, as well as the iF Design Award in 2023. SecuX Nifty's cross-chain support encompasses all popular NFT blockchain networks, including Ethereum, Polygon, Solana, and BNB Smart Chain, along with their respective coins and tokens. With the latest addition of Bitcoin support, SecuX Nifty has further solidified its position as the most powerful security device for crypto users seeking comprehensive and reliable protection for their digital investments.
MnemonicX 2048 and the First Soulbound Cold Wallet NFT Project
Last month, SecuX also launched the MnemonicX 2048, the first-ever soulbound cold wallet NFT project, celebrating the BIP39 mnemonic seed phrase and SecuX Nifty-X, the pioneering soulbound cold wallet. The first 2,048 SecuX Nifty-X users will receive a MnemonicX 2048 SBT (soulbound token) and an NFT, each corresponding to a unique 2048-word BIP-39 seed phrase, granting early access and VIP privileges to SecuX products and services. To further emphasize the project legitimacy, SecuX has partnered with cybersecurity giant Trend Micro, the web3 divisions of the innovative technology tycoon Asus Metaverse, and web3 domain provider Unstoppable Domains.
Conclusion
SecuX remains committed to delivering the best security solutions for crypto investors and NFT collectors by continually refining their products and services. Through these latest updates, SecuX solidifies its position as a market leader in providing innovative, secure, and user-friendly hardware wallets, ensuring the protection and accessibility of digital assets for users worldwide.
Related Articles:
Connect to MetaMask Using QR-based
Send or Swap Crypto Using MetaMask
Send Crypto and Verify on SecuX Nifty