MetaMask is a self-custodial crypto wallet that supports a broad range of Ethereum-based tokens and non-fungible tokens (NFTs) on supported blockchains.

The SecuX Mobile app users can now link SecuX hardware wallet accounts with MetaMask using the QR-based protocol.
---
Before you start #
Connect the SecuX Wallet to MetaMask #
1. Click on the Account icon at the top right of the MetaMask main page.
2. Select Connect hardware wallet button.
3. Select QR-based and then click the Continue button.
4. It switches to the QR code scanning page. Next, go to the SecuX Mobile app to generate account QR code.
Generate Account QR Code on SecuX Mobile App #
1. Open SecuX Mobile app and tap DApps at the bottom.
2. Select MetaMask.
3. Tap Sync wallet with MetaMask.
4. Select the account (address) you wish to connect to MetaMask.
Note: For EVM-compatible chains, each sequential account address is the same address.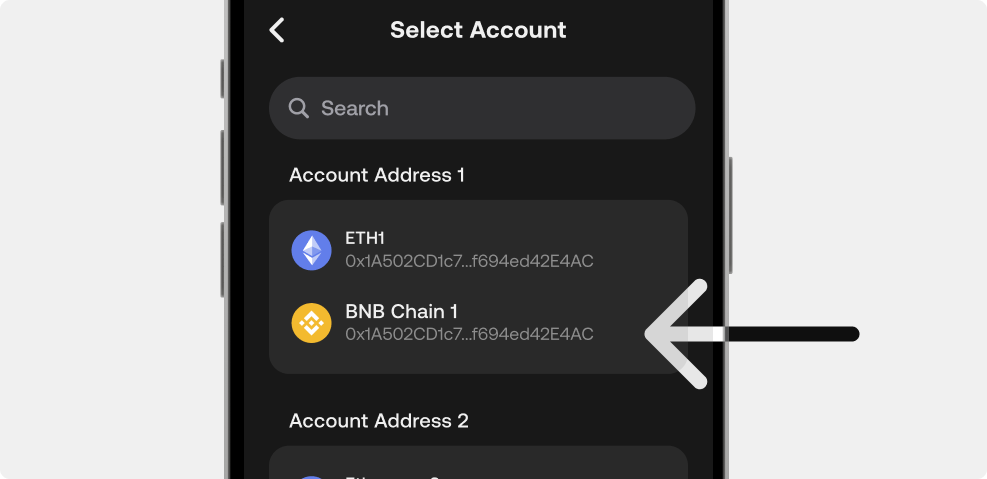 5. The account QR code will appear on the screen and be ready to be scanned.
Scan and Sync with MetaMask #
1. Scan the QR code displayed on the SecuX Mobile app with your computer's camera.
2. On the account selection page, select the First Account and click Unlock.

Note: In the case of a SecuX account, it doesn't matter which account you choose because all the accounts shown in the QR scan list are the same.
3. You have linked your SecuX hardware wallet to MetaMask. You can now see the account balance and information.