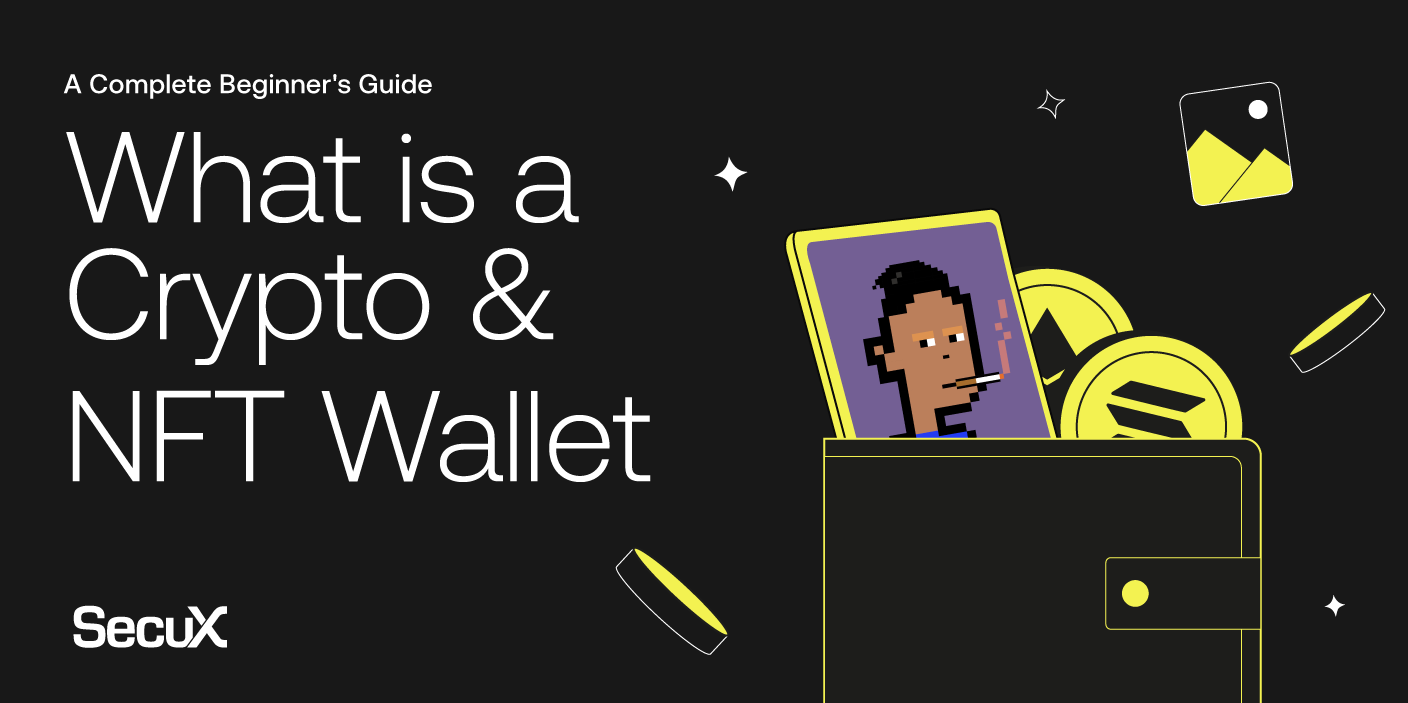 NFT and crypto wallets don't look like the physical wallet you keep in the back pocket. If you have digital investments such as crypto and NFTs, you definitely need one of these devices. We've seen the collapse of once reputable and trustworthy exchanges such as FTX and people losing their digital assets as a result. Taking your assets offline in a secure wallet is the best way to prevent this.
Table of Contents
What Is a Crypto/NFT Wallet? – Your Questions Answered
What is an NFT Wallet?
NFTs, or non-fungible tokens, are digitized tokens that are completely unique. Since each NFT is unique, they cannot be exchanged one for one another.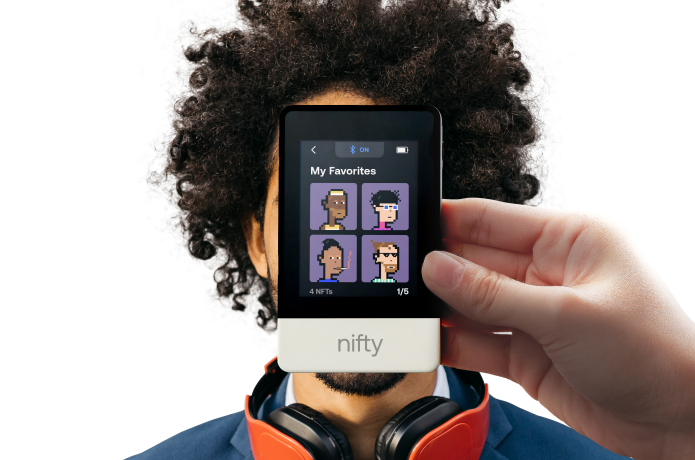 Digital assets like music, films, and other forms of artistic expression can all be represented by NFTs. Since it can be challenging to establish ownership and authenticity of digital assets in the digital world, NFTs are frequently utilized as a means of doing so.
NFT wallets enable you to store and secure your non-fungible tokens in a single location. With some newer designs, you are even able to view your acquisitions directly in the NFT wallets.
The one you choose should be compatible with NFT marketplaces you intend on buying, selling and trading on.
What is a Crypto Wallet?
A crypto wallet follows the same concept as NFT wallets and is a safe and secure place to store your cryptocurrency.
There are various types of crypto wallets such as a cold wallet, hot wallet, hardware wallet and software wallet. Confused? Don't be! We have a detailed guide here that breaks it down for you.
Can They Be the Same?
Yes, an NFT and crypto wallet can be the same thing if they have the ability to hold both cryptocurrencies and NFTs.
What to Look for in a Crypto/NFT Wallet
Whether you're conducting crypto or NFT transactions, you will need a wallet to store and secure your digital valuables. If you're a beginner and new to the digital sphere, how do you find one that's trustworthy?

User-Friendly Interface
First things first, the wallet has to be easy to use. Understanding what NFTs are and how to trade and transfer digital assets is hard enough, especially for beginners. The last thing you want to do is spend hours figuring out how your wallet works. UX/UI is very important.
Look for wallets like ours that are easy to set up and use.
Maximum Security
This one is a no-brainer. In order to ensure your digital assets are safe, make sure the wallet you pick has plenty of security measures such as multi-factor authentication and other methods of identification so that not just anyone can gain access to what's inside.
Cross-chain and Multiple Device Compatibility
Pick a versatile wallet. You want a device that can support the use with various different blockchains and can be accessed on multiple devices (desktop or mobile device) to get the most out of your wallet.
Hardware Wallets Over Software Wallets
You definitely want your wallet to be 100% unhackable and secure. If you've read our guide to crypto wallets, then you'll know hardware wallets (a physical wallet that stores a private key exclusive to you) are more desirable as are cold wallets (one that operates offline and is not connected to the Internet).
Pick a Non-Custodial Wallet
There are custodial wallets and then there are non-custodial wallets. When given the chance, always pick a non-custodial wallet. This makes sure that you have full control over the assets because you hold the private keys. With custodial wallets, the exchange or service provider has your private keys. This means that you must trust them with your assets.
Best NFT/Crypto Wallets
The best NFT/Crypto wallets are on our website. Here is a quick look at what we have to offer: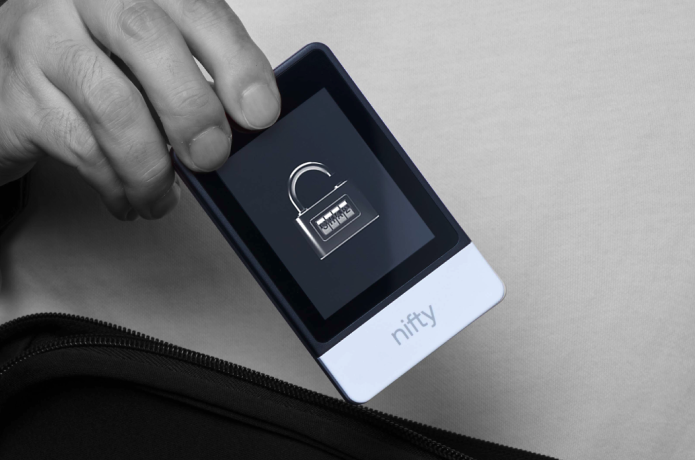 Our Nifty is the world's first NFT hardware wallet. There's offline storage, and multi-chain support, and lets you view your signings of NFT transactions. In terms of security, the Nifty features a military-grade Infineon SLE solid Flash CC EAL5+ Secure Element chip to protect your private key against potential risks.
As for user-friendliness, there's also a 2.8-inch color touchscreen. So if you're familiar with using a smartphone (who isn't?), then this will be a breeze for you.

Our V20 features a unique shape with the same large touchscreen and secure chip as the Nifty. The V20 also has dual connectivity with Bluetooth and USB. Your wallet will work on mobile devices and computers.
What tokens can you use with the V20? Since we support over 1000 coins and tokens, this vault-grade security cold wallet will definitely be compatible with yours.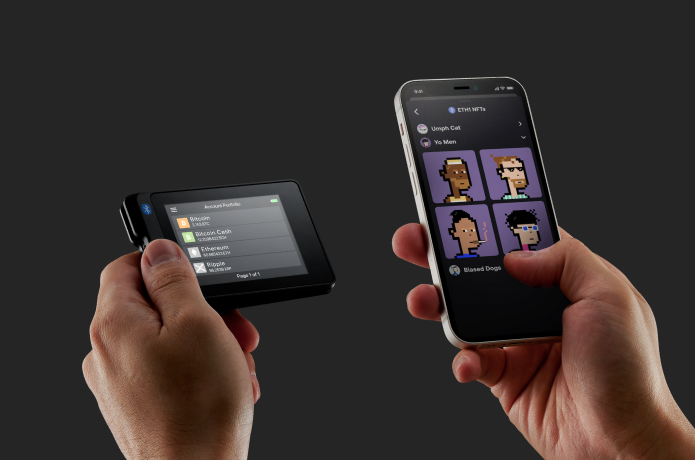 It doesn't matter if you're a beginner or an expert, the W20 is one of the top choices. It also features our military-grade Infineon Secure Element chip and supports coins, tokens and NFTs. The device supports mobile and computer use.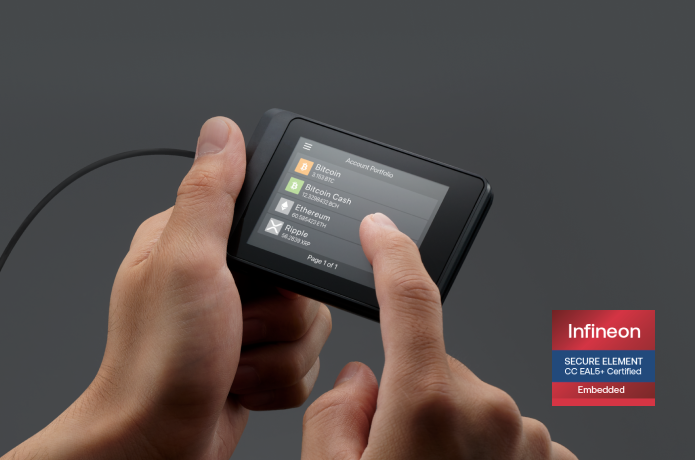 The W10 is our best-for-value wallet and it is still embedded with all the military-grade security features we see in our other options. These features even surpass those we see in traditional banking institutions to keep your assets safe from online hacks.
Aside from the above, the SecuX W10 also has a tamper-proof seal, a large touchscreen, a dynamic keypad, and PIN protection.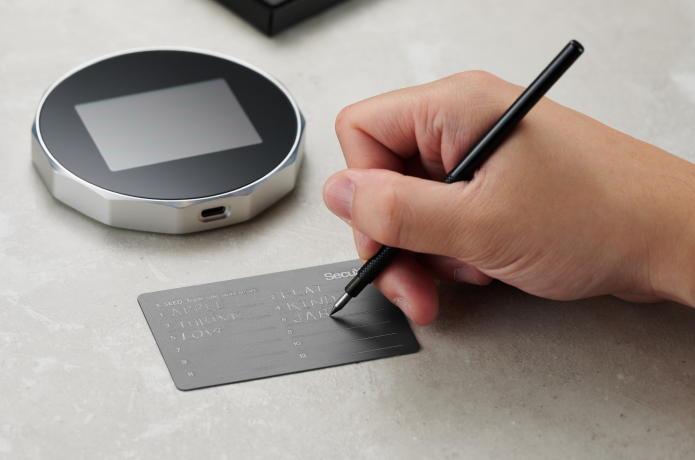 If you're into a form of paper wallet, then our XSEED is for you. Crafted from robust stainless steel and aluminum, this wallet is not only element-proof but also prevents cyber attacks and other forms of online threats.
The setup is fast and easy as is the engraving process. Just write down your recovery phrases for your wallets and you're good to go.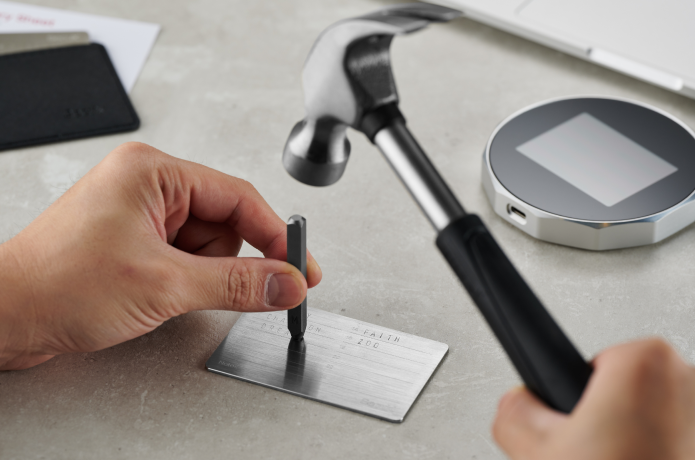 Our XSEED Plus includes the hammer and punch set in case you choose to stamp your recovering phrases rather than engraving them on our aluminum stainless steel cards. The rest of the security features and durability is the same as our XSEED.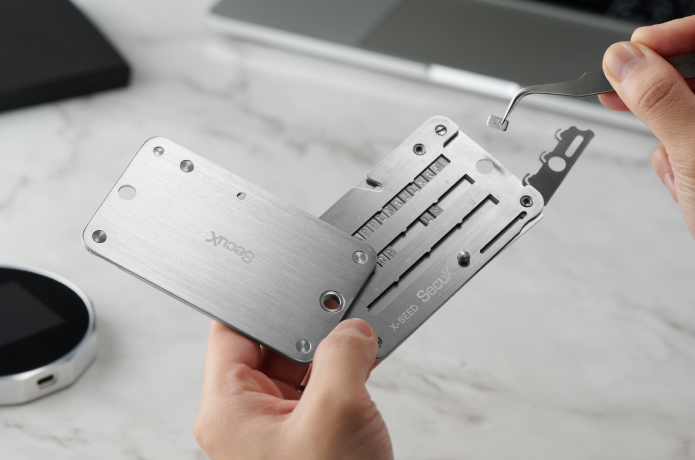 The XSEED Pro is where things are further improved. The Pro is the most secure and most indestructible of the XSEED line. While it is also fire and waterproof, the XSEED Pro is also immune to bending and warping under high-pressure impact.
Conclusion
What is an NFT/crypto wallet? It is basically a single location to store your digital assets. How safe and secure it is and how protected you are against cyber attacks is a different story and depends on the type you choose. Going with SecuX's line will ensure the safety of your digital property. Not to mention, our products look ultra sleek.
Related Articles:
Sources: