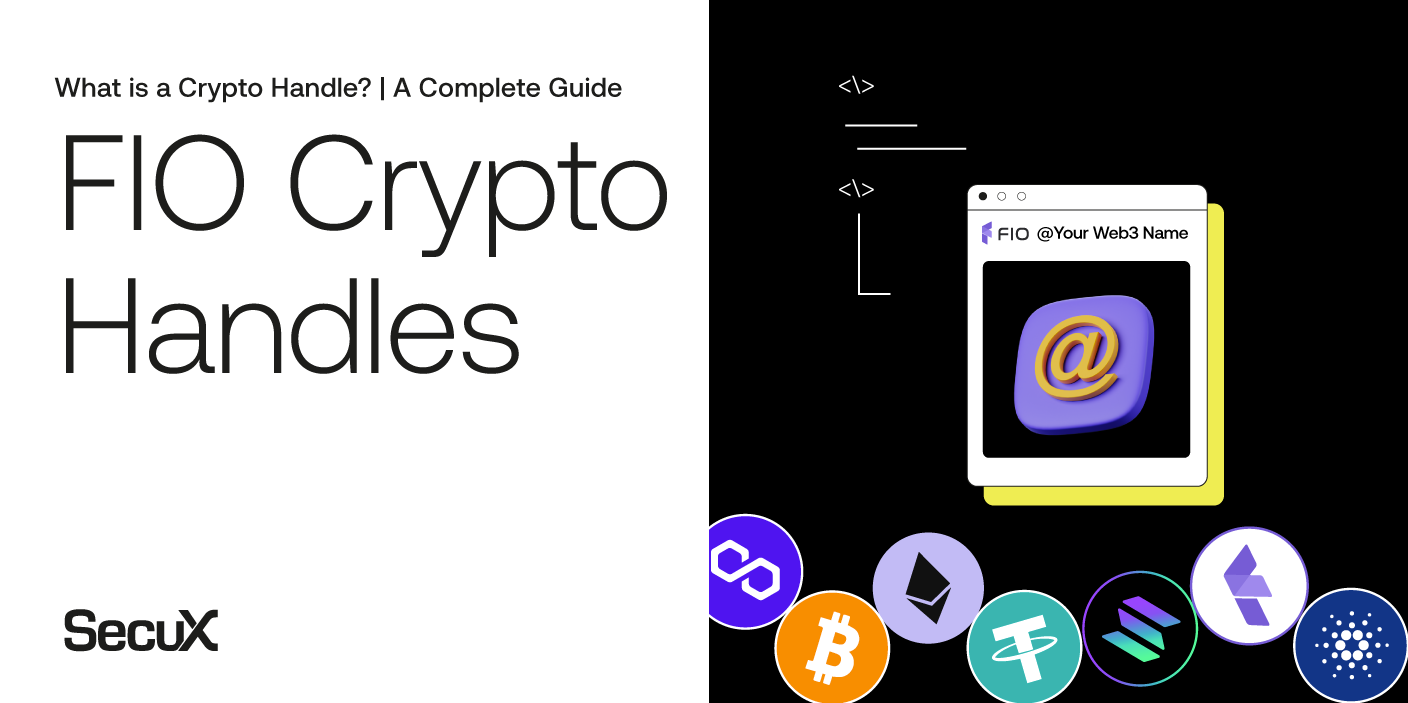 To understand a FIO crypto handle, we need to first know what FIO is. FIO stands for Foundation for Interwallet Operability, an organization that aims to improve the interoperability of cryptocurrency wallets.
Spoiler alert: A FIO crypto handle, also known as a crypto handle, is a unique identifier that simplifies transactions and saves time for everyone involved. Let's learn more.
Table of Contents
FIO Crypto Handles – A Complete Guide
What is the FIO Protocol?
FIO's main purpose is to improve crypto wallet-to-wallet interoperability. As of now, it is difficult to transfer various types of cryptocurrencies to various wallets. With the FIO protocol, users can easily receive and send crypto in different wallets and across platforms.
What is a Crypto Handle?
A person's FIO handle is a unique and human-readable identifier that replaces the complex wallet addresses of the past. Unlike old crypto wallet addresses that looked like a string of letters and numbers, a FIO handle is easy to remember.
FIO Domain
An FIO domain is a personalized extension used to customize a user's FIO handle.
FIO domains can be registered for individuals or organizations, and multiple crypto wallet addresses can be associated with one FIO domain.
Why Do We Need a Crypto Handle?

Aside from the simplicity of crypto transactions, a crypto handle offers security, operability, and confidence.
Security – A crypto handle helps eliminate human error when copying wallet addresses, making transactions safer and more secure. It also eliminates the risk of man-in-the-middle attacks and ensures funds are sent to the correct and intended wallet address.
Operability – Crypto handles facilitate fast and easy crypto transactions on various platforms with different types of cryptocurrencies, bypassing previous limitations of incompatible wallets and currencies.
Confidence – Users can rest easy knowing that they are sending their funds to the correct wallet addresses. Why? Because the handles are linked to actual wallet addresses.
FIO Crypto Handle Traits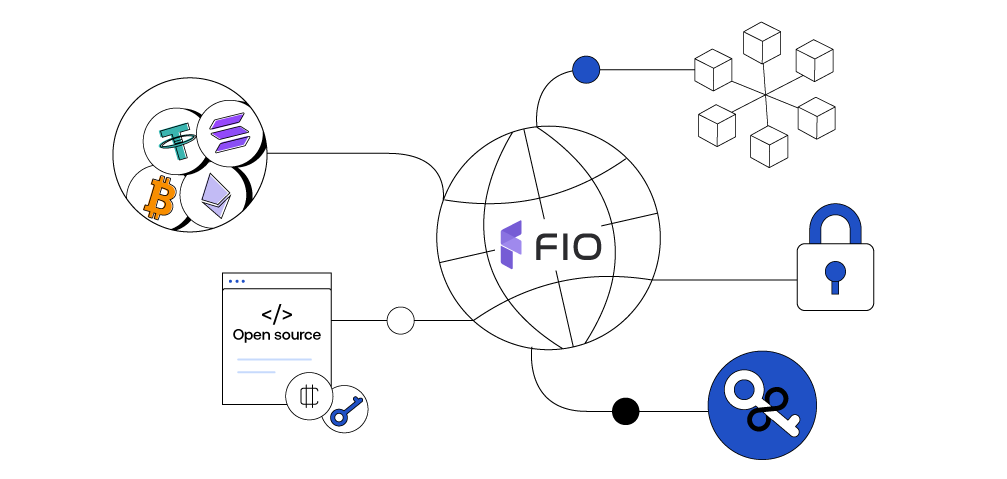 Crypto handles work immediately with any existing or new coins and tokens
FIO is open source and offers free integration
FIO is decentralized
Your FIO crypto handle will not compromise your digital assets. Everything remains safe with unique encryption technology.
They will not expire. However, your wallet must come up with and store a FIO private key and public key
Conclusion
SecuX wallets allow users to create their own FIO crypto handle and also give the option to register for a unique FIO domain. There is no longer a need to remember complex crypto wallet addresses. Transactions can now move faster, smoother, and better than before. Learn more about registering for a FIO crypto handle here.
Related Articles:
Sources: