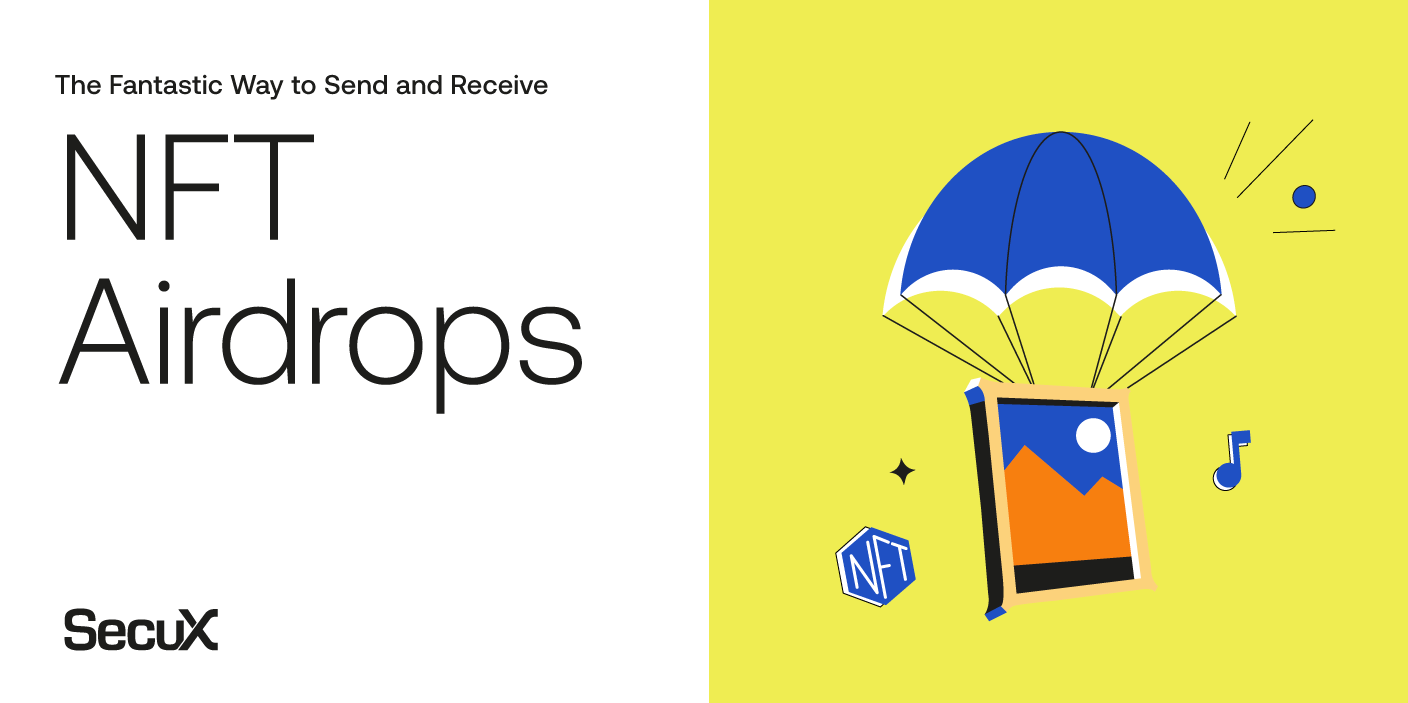 Much like how airdrops happen on iPhones, creators and higher-ups within an NFT project can use this method for easy distribution. Not only that, but NFT airdrops also carry other benefits. NFTs exploded in popularity a couple of years ago and have since taken more of a backseat within the crypto world. NFT airdrops can hopefully help change that in an effort to garner more interest.
Table of Contents
NFT Airdrops – An Easy Distribution Method
What is an NFT Airdrop?
NFT airdrops are generally used for promotional events. Creators can choose to airdrop their NFTs (non-fungible tokens) for free to people who meet certain outlined criteria. The criteria are determined by the creator.
Why would anyone want to give away their NFTs for free? Especially since certain ones from collections such as Bored Ape Yacht Club (BAYC) and CryptoPunks can be worth millions. The main purpose of airdropping NFTs is to promote a project, generate hype around it so the rest of the collection could sell out, and garner support from the community.
There could be several steps before someone could qualify for these free NFTs such as holding a certain cryptocurrency or having already collected a series of virtual assets designated by the creator. It's also a useful way for NFT makers to gain a surge in followers by requesting supporters to follow their social media.
It's also a great way to avoid some gas fees and complexities of traditional NFT transactions when you airdrop NFTs.
Types of NFT Airdrops

In general, an NFT airdrop is for promotional purposes. However, they are not all created the same with the same criteria to meet, nor do they all carry the same risks (which we will cover later). Despite being mainly used to get eyes on a project, there are still different types of NFT airdrops.
Random Airdrops
Community Airdrops
Staking Airdrops
Bounty Airdrops
Raffle Airdrops
Risks to Airdrop NFTs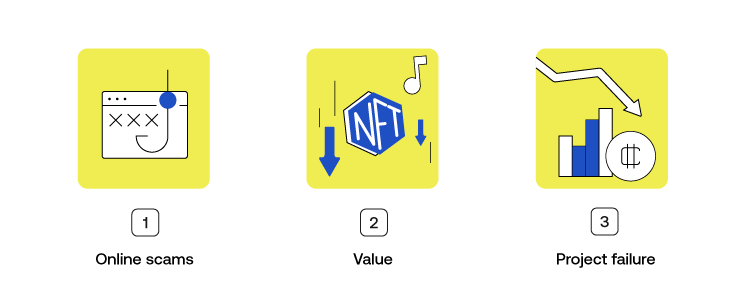 As with regular photo airdrops, airdropping virtual assets like NFTs comes with risks too.
Online scams – NFT airdrops are not immune to online risks. There are examples of people being tricked into providing sensitive information such as their private keys to individuals claiming to be a part of a large NFT project with the promise of receiving a free token.
Value – Depending on the outlined criteria by the creator, it's possible that you put in a lot more work for rewards that do not meet your expectations.
Project failure – While airdrops are a great way to create hype and promote a project, it does not guarantee its success. You could end up with a token that has no value.
How to Stay Safe
There are a few tips we have to offer to make sure you keep your information and contents in your wallet safe from scams.
NEVER give out your recovery or seed phrase. The NFT project will only need your public wallet address
Always look into what you're connecting your wallet to. If you're required to link your wallet to a dAPP or website, make sure you check its legitimacy
Do your due diligence on the project, individuals involved, and platforms when possible, and use your best judgment to verify everything
Airdrops are usually announced publicly on Twitter, and not via a private message asking for your information
Final Thoughts: NFT Airdrops
While NFT airdrops are a powerful marketing tool, it carries risks just as most online transactions do. Verifying the source of an airdrop and the validity of the event will protect you from scams. We would suggest only participating in airdrop events for well-known projects and never giving away your private keys, recovery, or seed phrase to anyone.
Related Articles:
Sources: