A step-by-step guide on how to transfer crypto from your Coinbase exchange account to SecuX hardware wallet.
* If you are using a web application, please read Withdraw from Coinbase to SecuX on Web.
---
Sign in to Coinbase #
Sign into your Coinbase account to start.
Send #
Tap Send on your home screen.
Select Asset to Send #
Select the cryptocurrency you wish to withdraw. Make sure you select the correct network. Sending coins and tokens to a different or unsupported network may result in unrecoverable loss of funds.
Enter the Receiving Address #
Enter or scan QR Code to get receiving address. Learn how to get receiving address on SecuX Mobile app below.
Get Receiving Address on SecuX Mobile App #
1. Go to the SecuX Mobile app on the App Store (iOS) or Google Play (Android), and tap Receive at the bottom.
2. Select the account you wish to receive funds. Don't have an account yet? Learn how to add accounts.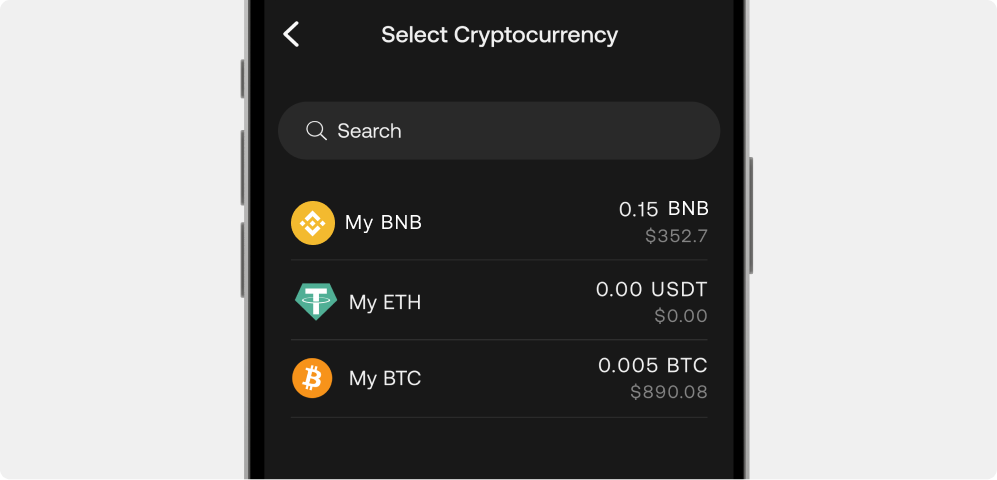 3. Check if the address in the SecuX Mobile app matches the address on your wallet device.
4. If the two addresses are identical, press YES on your device to verify.

5. Scan the QR code or copy and paste the receiving address on the wallet device to your Coinbase's Send Crypto page.
Review Transaction and Withdraw #
1. Enter the amount for withdrawal and tap Preview.
2. Double check all the information is correct, then tap Send now.
Confirm Received Funds #
Once the transaction is confirmed on the Blockchain network, you can check the balance in your SecuX wallet by following the steps below:
1. Tap on Wallet Sync in the upper right corner of the SecuX Mobile App.
2. Confirm the balance in the account portfolio of the wallet device.
NOTE: Transactions on the blockchain network take 5-10 minutes or longer to complete, depending on network traffic.
IMPORTANT: If your funds did not show up in your account after a considerable time, contact Coinbase support before sending funds again to avoid gas fee charges for unsuccessful transactions.